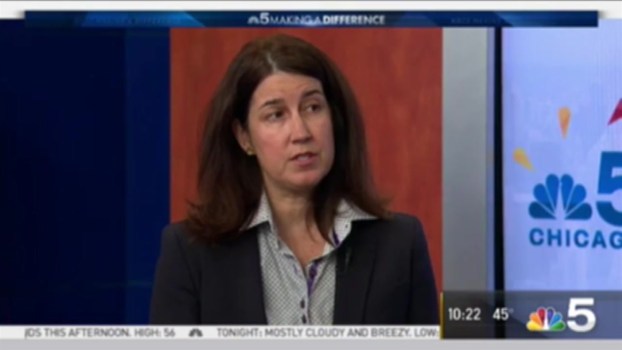 NAMI Metro-Suburban
, an affiliate of the National Alliance on Mental Illness, is dedicated to improving the lives of people with mental illness and their families. Carey Carlock tells NBC 5's LeeAnn Trotter about the organization's resources.
Watch &raquo
Dr. Aimee Koerner-Frank, of
Charlie's Gift Autism Center
, tells NBC 5's Michelle Relerford about how the organization is making a difference in the lives of children and families impacted by autism, mental health issues and related disorders.
Watch &raquo
The Chicago Bulls are bringing Chicago youths and police together in a one-of-a-kind basketball tournament. Christian Farr reports.
Watch &raquo
A new public art project called "We All Live Here" on Chicago's Near North Side created by local elementary school students aims to spread a positive message across the city, while teaching adults about diversity and inclusion. Kye Martin reports.
Watch &raquo
An emergency youth shelter on Chicago's South Side is struggling to reopen after a fire destroyed the building. The shelter is closed indefinitely as support staff try to raise to open. Now, many homeless youth have been left with nowhere to go. LeeAnn Trotter reports.
Watch &raquo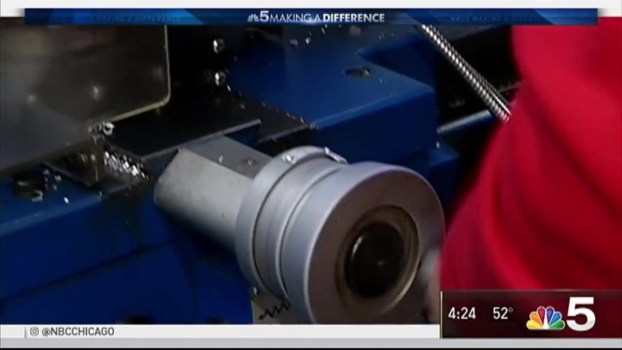 A Chicago program is giving high school students the skills to success. LeeAnn Trotter shows us how an agreement between CPS and Chicago-area manufacturers gives those involved a shot at a birght future.
Watch &raquo
The 2017 Polar Plunge broke a fundraising record in the city over the weekend, raising more than $1.53 million for the Special Olympics Chicago.
Read &raquo
Armani Crews decided that instead of a traditional birthday party, she wanted to celebrate turning six by feeding the homeless. Her mom Artesha asked family and friends to donate hot food items and care packets of toiletries, then on Sunday afternoon, they gathered in Chicago's East Garfield Park neighborhood to help make Armani's birthday wish come true.
Watch &raquo
Thousands of people jumped into Lake Michigan for the Chicago Polar Plunge on Sunday morning, braving the frigid waters for a good cause.
Read &raquo