Wednesday, Jul 22, 2009 | Updated 2:26 PM CDT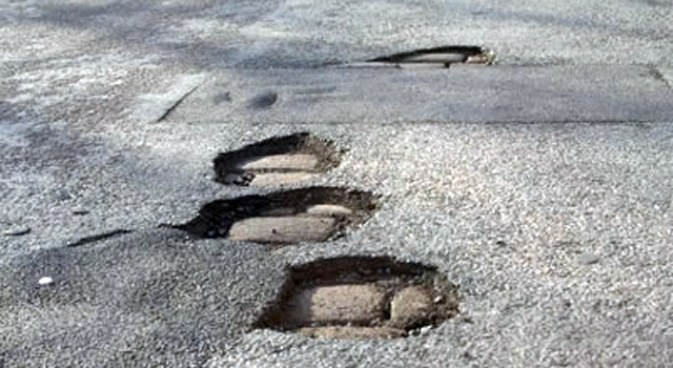 Mayor Richard Daley on Tuesday warmed to the idea ofKFC filling Chicago potholes -- even if it means KFC logos on city streets -- so long as the fried chicken chain serves up enough gravy.
Normally, the city of Chicago frowns upon corporate sponsorship for pothole repair. The Department of Transportation prefers to control what type of asphalt is used. Also, advertisements in the street could be a distraction and safety hazard.
But a few days after Daley's Lincoln Town Car fell victim to one of the city's craters, the mayor sounded like an auctioneer attempting to sell pothole patching to the highest bidder, the Chicago Sun-Times' Fran Spielman reported.
"If they give us $25 million or $30 million, we'd be glad to look at it. I want the money up front. I'll take $50 million if you give me $50 million," he said.