One person was injured when an SUV crashed into a police car blocking a road near an ongoing standoff in south suburban Harvey early Wednesday.
The SUV hit a parked Cook County Sheriff's police car that was blocking the road at Sibley Boulevard and Leavitt Avenue shortly before 4 a.m.
The male driver was taken to a hospital in good condition, police said.
It was not immediately known whether alcohol was a factor in the crash.
Harvey Police Officers Injured in Shooting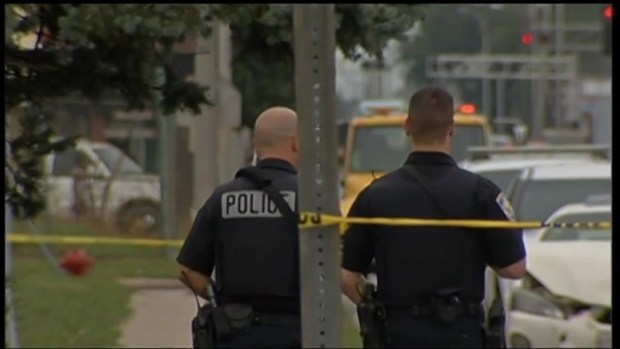 Sibley remained blocked at Leavitt early Wednesday as an standoff continued a few blocks away between police and two armed men who barricaded themselves inside a home in the 14700 block of Seeley with multiple hostages, including two children.
Harvey spokesman Sean Howard advised drivers in the area to avoid Sibley between Wood Street and Dixie Highway during the morning commute because of police roadblocks in the area.