Trina Orlando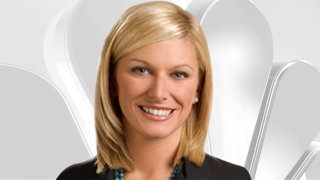 Trina joined the NBC 5 team in July 2014.
Trina came to Chicago from her home market of Pittsburgh where she spent six years as a reporter and fill-in anchor at KDKA-TV. During her time there Trina covered the Jerry Sandusky Trial, the planning and dedication of the Flight 93 National Memorial and the blizzard of 2010 that crippled much of the northeast.
Trina started her career in Erie, PA where she anchored the market's number one rated morning and noon newscasts at WJET-TV. She also helped launch Fox 66 News in the Morning on sister station WFXP-TV.
Trina graduated cum laude from the University of Southern California with a double major in Broadcast Journalism and Political Science.
She grew up in Mt Pleasant, PA, a small town about an hour east of Pittsburgh.
Trina and her husband Jarmon live in Chicago with their daughter, son and puppy named Baxter.