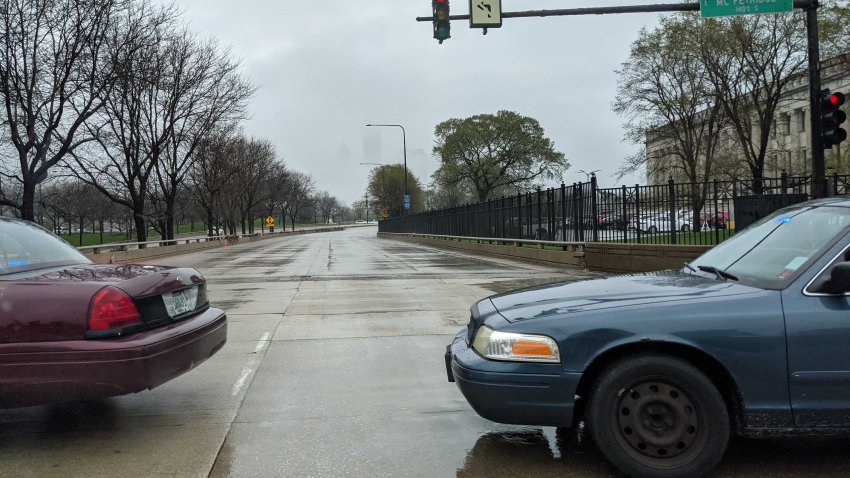 All northbound lanes of Lake Shore Drive were shut down for about an hour Thursday afternoon in downtown Chicago, near the city's popular Museum Campus, due to a "police investigation," officials said.
According to the city's Office of Emergency Management and Communications, the northbound traffic was shut down just before 2 p.m. at 1400 S. Lake Shore Dr.
"Seek alternate route," OEMC tweeted.
Police said the officers were canvassing the area from Tuesday's shooting incident.
"All traffic is being re-routed to exit Columbus and Roosevelt," the department stated.
Northbound Lake Shore Drive was closed between 18th Drive and Roosevelt Road. The lanes reopened just before 3 p.m., authorities said.
The area marks the scene where a toddler was critically wounded in an apparent road rage shooting this week.
Check back for more on this developing story.