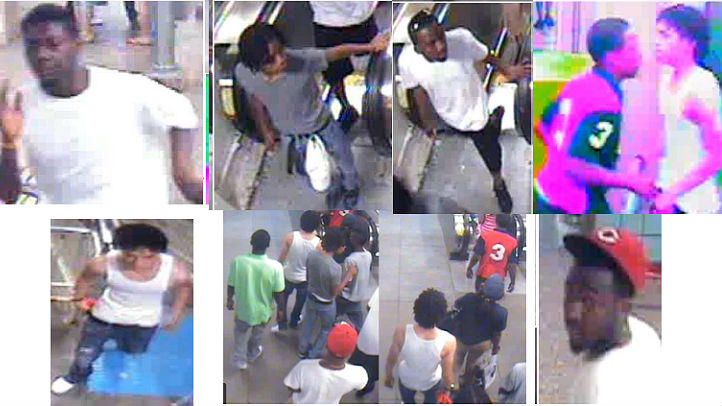 Chicago Police released surveillance images of several suspects involved in the weekend robbery and attack of a couple on the CTA.

Police said a man and woman were approached around 10:20 p.m. Saturday on the Red Line at State and Lake by a group of teens.

The woman apparently dropped her iPhone and the teens picked it up. When the man came to his wife's defense, the group pushed him to ground and punched and kicked him.

The group fled and the man was taken to Northwestern Memorial, police said.

Images released Tuesday show several males and one female. Specific descriptions weren't given and it's not clear exactly how many teens were involved.

In a separate incident the same day, two men were beaten and robbed by a group of 10 teens around 9:50 p.m. on the 500 block of North State Street.

Police remind commuters to be aware of surroundings and, if you become the victim of a robbery, remember any unique physical characteristics, dial 911 and remain on the scene when possible.
Anyone with information about the weekend Red Line attack is asked to call police at 312-747-8382.