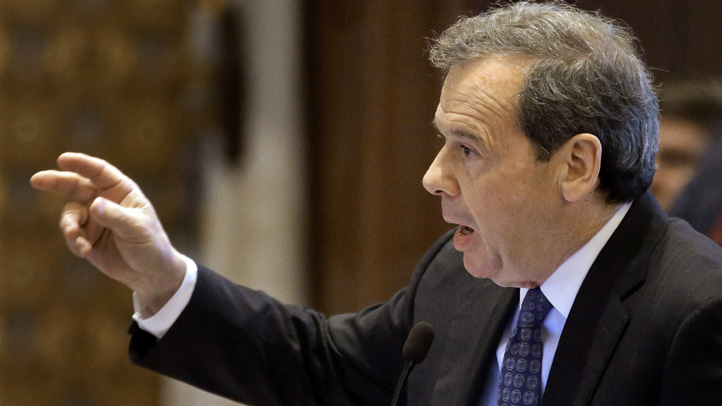 On the day that Governor Bruce Rauner is set to deliver his State of the State speech, the Illinois Senate is expected to take a vote on a budget compromise bill.
Included in the bill is a proposal to raise the income tax, the corporate tax rate and a hike in the state's minimum wage.
Under the proposal, the state's income tax could jump from 3.75 percent to 5.25 percent. That would translate into workers making $50,000 annually paying $750 more a year.
The proposed legislation would also raise corporate tax rates from 5.25 percent to 7 percent.
Illinois' minimum wage would also increase from $8.25 to $11 an hour, should the bill be signed into law.
Also included in the so-called "grand compromise" is a two year property tax freeze, as well as pension and worker's compensation reforms.
If the Senate plan passes, it would still need approval in the Illinois House as well as from Governor Rauner.
If it doesn't pass, the nearly two-yearlong budget stalemate continues.