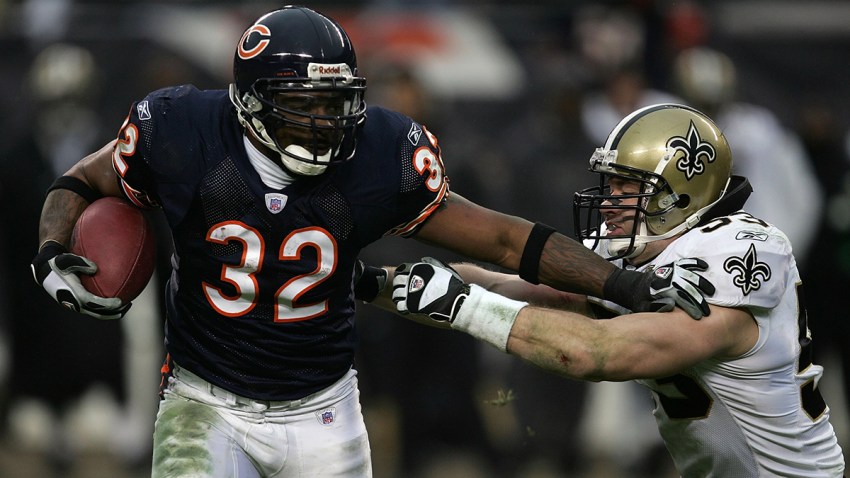 After the death of former Chicago Bears running back Cedric Benson on Saturday night, his former teammates and coaches are reacting to the news on social media.
Benson, who was one of two people killed when a mini-van struck his motorcycle in Texas on Saturday night, was the Bears' first round draft pick in the 2005 NFL Draft, and he was a member of the 2006 squad that reached the Super Bowl for only the second time in team history.
In the hours after his death, Benson's former teammates with the Bears paid emotional tribute to him on social media:
"My heart aches for him and his family," Benson's former teammate Thomas Jones said. "Sending love, peace and blessings their way. Gone way too soon, my brother. Rest well young King."
After a standout collegiate career at Texas, Benson was selected with the fourth overall pick in the 2005 NFL Draft. He played three seasons with the Bears, rushing for 1,593 yards and 10 touchdowns.
His career experienced a renaissance in Cincinnati, where he had three 1,000-yard seasons. He scored 21 total touchdowns in four seasons with the Bengals, and played his final NFL season with the Green Bay Packers in 2012.
Benson was just 36 years old.