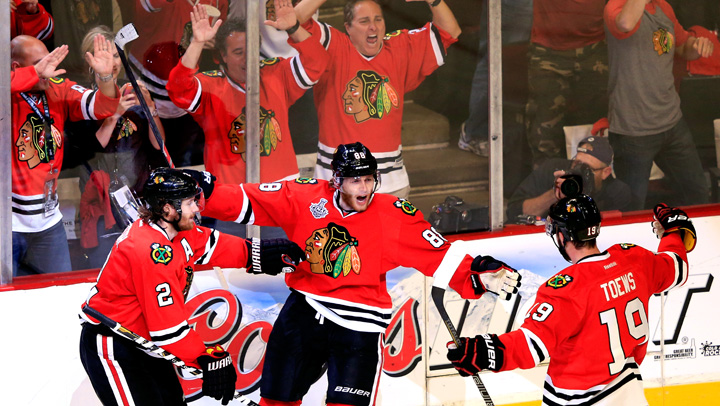 The Chicago Blackhawks announced Tuesday the roster of current and former players who will be attending the team's annual Blackhawks Convention, which will run from Friday to Sunday this coming weekend.
Among the players slated to attend will be captain Jonathan Toews, alternate captains Duncan Keith and Patrick Sharp, and several key contributors to the team's 2013 Stanley Cup championship, including Patrick Kane, Corey Crawford, and Bryan Bickell.
There are a couple of notable absences among the group. Slovakian players Marian Hossa and Michal Handzus will both stay home for the Convention, and Swedish defensemen Niklas Hjalmarsson (who is getting married this weekend) and Johnny Oduya will also be absent. New free agent acquisition Nikolai Khabibulin also will not make the trip over from Russia.
One other interesting absence is that of defenseman Brent Seabrook. Under normal circumstances he would make the trip down from Canada, but it's likely that he's staying home because of the impending birth of his first child.
To make up for the players who will be staying home during Convention, the Blackhawks have loaded up on alumni for the weekend. Guys like Bobby Hull and Stan Mikita will of course be in the house, as will fellow holders of retired jersey numbers Pierre Pilote and Denis Savard. Eric Daze and Darren Pang will also be at the Chicago Hilton, as will Blackhawks broadcasters Troy Murray and Eddie Olczyk.
Full information for the Convention can be found at chicagoblackhawks.com. The event is sold out.