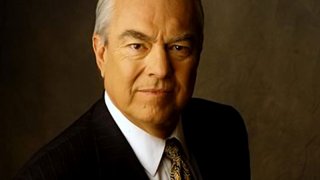 The son of one of Chicago's most recognizable voices, former newsman Bill Kurtis, has died at the age of 38.
Scott Kurtis was found dead early Monday on the Kansas cattle ranch owned by his father, family members said.
Scott Kurtis struggled with paranoid schizophrenia from the time he was a teenager, his stepmother Donna LaPietra said, also suffering from heart and thyroid ailments related to the disease.
"Tragically, Bill and I have known for a while that often ... schizophrenics do not live past the age of 40. It was something we always had in the back of our minds and Scott really struggled," LaPietra told Chicago Breaking News.
Bill Kurtis is well known to most Chicagoans and has, in recent years, become the voice of numerous A&E television series. A bio on the A&E web site refers to him as an "acclaimed documentary host and producer, network and major market news anchor, and multimedia production company president ... Over the years, Kurtis has created a body of work that is virtually unparalleled."
To some, Bill Kurtis is a newsman, documentarian, producer, author, company president and rancher. To Scott Kurtis, he was a father.
An autopsy is scheduled this week to determine the cause of Scott's death.
A memorial service is planned Wednesday at the Kansas ranch where Scott has worked and lived for the last 10 years. Kurtis' 10,000-acre Red Buffalo Ranch is a working cattle ranch, raising and marketing organic grass-fed beef.