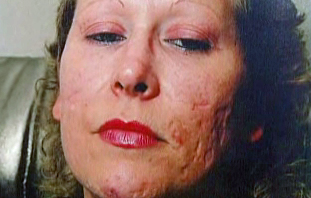 In Thursday's edition of Bears Bites, we take a look at the comments that Minnesota Vikings DE Jared Allen made about both his team and the Chicago Bears, as well as some reflections both on the Bears' first game of the season and on their upcoming game with the Vikings.
- If you are a Bears fan looking for a detailed X's-and-O's style of breaking down games, without all the hard to read jargon that usually accompanies it, then you need to be reading Dan Durkin's columns. He has a great one breaking down Jay Cutler's pass to Brandon Marshall in the Bears' Week 1 win. [670 the Score]
- When the Bears inked Jermon Bushrod to be their new starting left tackle, there was much rejoicing in the Windy City. What you may not know is that Vikings DE Jared Allen apparently had something to do with it. John Mullin has the story. [CSN Chicago]
- The Vikings have not won a game at Soldier Field since 2007, and Allen is embarrassed by this. [ESPN Chicago]
- The Vikings' offense has also been sputtering as of late, so the aforementioned streak might go on for another year. [Daily Herald]
- The Bears and Vikings released their first injury reports on Wednesday, and although cornerback Charles Tillman was not listed, he was limited in Wednesday's practice with a knee injury. [Da Bear Necessities]
- Paul Banks and company have your "Brutally Honest" preview of the Vikings-Bears matchup, and Paul busted this gem out:
"Twitter deemed Peanut Tillman a Hall of Famer on Sunday. Actually Twitter decided that Peanut Tillman is the greatest CB in history. Charles Tillman's worst game was now assessed as better than Deion $anders and Rod Woodson's best games ever. Combined."
Needless to say, it feels like Mr. Banks wasn't as enamored with Tillman's two picks as some other folks were. [The Sports Bank]
- David Haugh has an interesting column in the Tribune about how Lovie Smith's shadow still hangs over the team, and how Mel Tucker has a tall task on his hands in converting those still loyal to the former Bears coach. [Chicago Tribune]
- In the running for "Duh Statement of the Week," Mark Potash writes about how Bears DE Julius Peppers needs to play better after a bad Week 1 performance. He doesn't leave it at that, however, and does a great job breaking down why Bears fans might be right to be concerned about his play. [Chicago Sun-Times]
- Finally, Adam Hoge had an interesting post about the battle between DJ Williams and Jon Bostic to be the Bears' starting middle linebacker. Apparently, there was no battle. [670 the Score]