An 11-year-old girl was killed while sleeping at an Indiana summer camp early Tuesday morning.
Officials at Camp Livingston in Bennington say the girl was inside one of the cabins around 3 a.m. when a nearby tree was struck by lightning during a severe storm and came crashing down.
"Emergency services arrived shortly after the accident, but she did not survive her injuries," the camp wrote in an announcement on its Facebook page.
Three adult counselors were also in the cabin at the time, police said, but no one else was injured.
The girl's family was notified immediately, but her identity has not been released.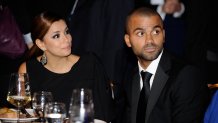 NBC 5 affiliate WCMH-TV reports she was a student at Cassingham Elementary School.
Camp Livingston is located in in the wooded hills of southeastern Indiana, about 2.5 hours from the girl's suburban Columbus hometown of Bexley, Ohio.
For over 90 years the scenic sleepaway camp has provided Jewish children and teens an environment to "gain self-esteem and confidence" and create friendships while participating in waterfront activities and partaking in sports and creative performance arts, according to the camp's website.
A team of grief counselors have been placed at the camp to assist the campers and staff, according to Camp Livington's executive director Aaron Slovin.
"Please join us with thoughts and prayers for the family and the entire Camp Livingston family as we work through this difficult time," Slovin said in a statement to WCMH. "More information will be shared over the next few days as it becomes available."
WCMH reports the fatal accident is believed to be the first death at the camp since a 15-year-old Ohio boy was killed when a fire broke out in his cabin in 1992.