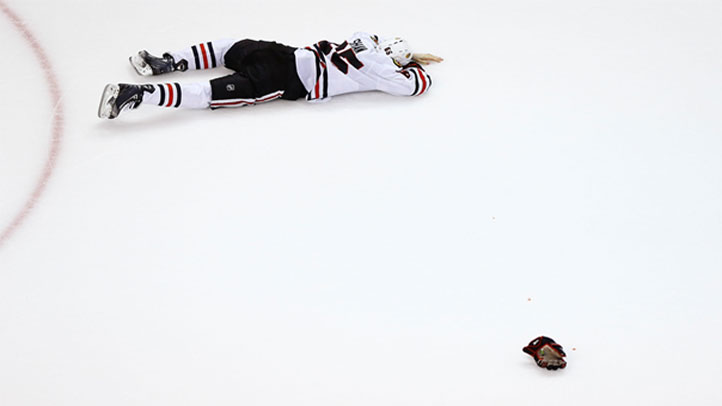 Hockey players are widely regarded to be the toughest athletes in professional sports, and that stereotype was fulfilled in a big way by Chicago Blackhawks forward Andrew Shaw on Monday night.
In the first period of Game 6 of the Stanley Cup Final, Shaw took a shot to the face from Boston Bruins forward Shawn Thornton, and tumbled unconscious to the ice.
Here's the video, which isn't for the squeamish:
For those wondering, Shaw got stitched up, and was back on the Blackhawks' bench for the start of the second period. The toughness exhibited by Shaw is reminiscent of that of defenseman Duncan Keith, who lost seven teeth in a game against the San Jose Sharks during the 2010 playoffs, and came back in just two shifts later.