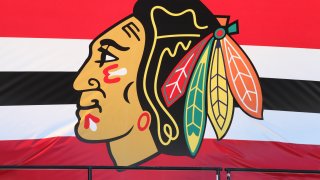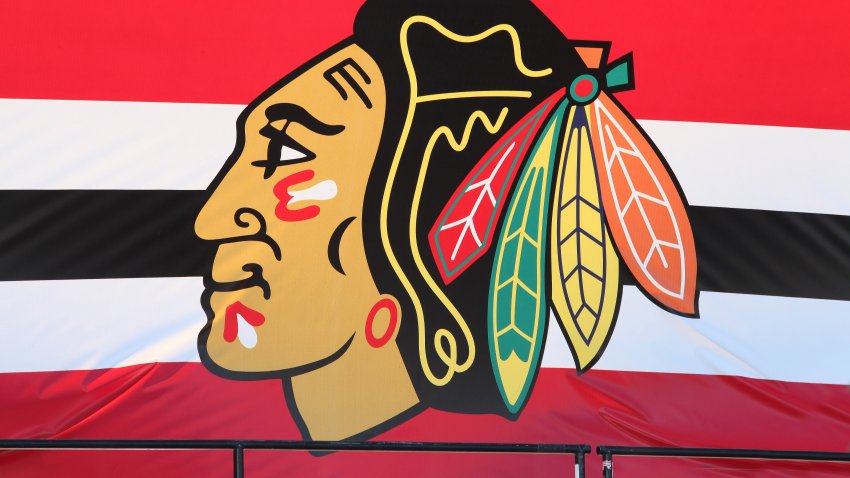 The Chicago Blackhawks finished up their NHL Draft on Wednesday, adding several defensemen and a goaltender to their prospect pipeline.
Here are the Blackhawks' picks in the 2020 NHL Draft:
Round 1: Pick 17 - Left Wing Lukas Reichel, Eisbaren Berlin (DHL)
The Details:
The Blackhawks reached just a bit to grab Reichel, but with the success rate of their European scouting regime in recent years, it's hard to question them if they feel he is worth the selection.
Reichel is a strong player in the neutral zone, and has extremely polished puck-handling skills. He will need to build some strength in his game and there is work to be done with his passing, but he has some very intriguing tools and could be a very useful player who can fit into a second or third line role, depending on team need.
2nd Round – Goaltender Drew Commesso, USNTDP
The Skinny:
In 11 games last season, Commesso posted a .917 save percentage and a 2.01 goals against average, with an 8-2-0 record to his credit.
Commesso was a stabilizing presence for Team USA at the Five Nations tournament, with Dobber Hockey praising his "ability to read the opposition" and his ability to square up on the puck. He does need to work on his rebound control, according to scouting reports.
3rd Round – Left Wing Landon Slaggert, USNTDP
The Skinny:
A South Bend native, Slaggert has spent the last two seasons in the National Team Development Program, scoring six goals and dishing out four assists in 19 USHL games last season.
According to Elite Prospects, Slaggert, who is committed to the University of Notre Dame for the fall, is a physically strong player, throwing a lot of hits and muscling players off the puck along the boards.
Defenseman Wyatt Kaiser, Andover (USHS)
The Skinny:
A high school product, Kaiser scored nine goals and had 25 assists last season for the Andover Huskies in Minnesota. He also appeared in 11 games with the Dubuque Fighting Saints of the USHL, with three assists.
Scouting reports laud his passing ability, and he'll look to continue honing his craft at the University of Minnesota-Duluth.
4th Round – Defenseman Michael Krutil, Sparta Jr. (Czech Republic Junior League)
The Skinny:
A 6-foot-3 defenseman out of the Czech Republic, Krutil played in a total of 37 games in various competitions last season, with three goals and four assists in those contests.
Krutil was the 27th-ranked skater out of the European Union, according to NHL Central Scouting.
Fifth Round: Defenseman Isaak Phillips, Sudbury (OHL)
The Skinny:
The Blackhawks continued their run of drafting big-bodied defensemen in this draft, grabbing Phillips from the Sudbury Wolves.
In 63 games last season in the OHL, Phillips has nine goals and 17 assists, both of which were career highs in the junior league.
Sixth Round: Center Chad Yetman, Erie (OHL)
The Skinny:
A talented scorer, Yetman racked up an impressive 43 goals for the Erie Otters during the 2019-20 season, and added 31 assists for good measure.
Seventh Round: Defenseman Louis Crevier, Chicoutimi (QMJHL)
The Skinny:
At 6-foot-8 and 216 pounds, the Blackhawks are hoping that Crevier can develop into a bruising defenseman, but they of course will give him quite a bit of time to live up to that potential.
While the Blackhawks will certainly hope he can maximize his potential physically, he is a decent scorer as well, with 10 goals to his credit in 59 games with the Sagueneens last season.