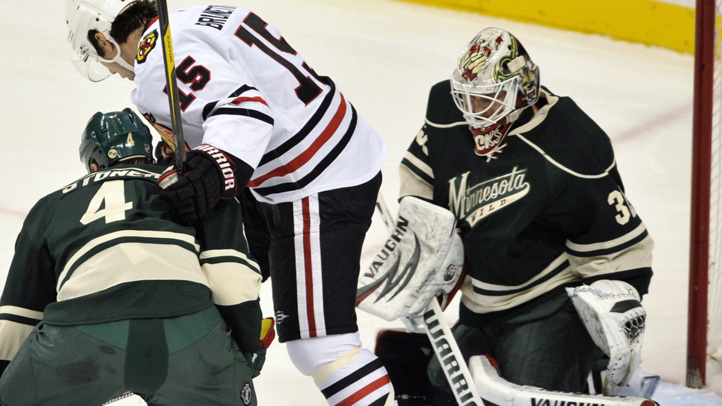 Breaking a losing streak is nice. Completely reversing it with a string of wins is better.
The Hawks step up only marginally Thursday night on the difficulty scale, facing a Minnesota Wild team that is in more of a free fall than Hans Gruber. After spending the first two months of the season at the top of the Conference, the WIld have turned into that cartoon car that has the key pin pulled from it and eventually ends up just being Daffy holding only a steering wheel.
The reasons aren't all that hard to find. Minnesota got where it was through luck, magnificent goaltending and scratching out goals. This is the second worst scoring team in the league (strangely the worst is Los Angeles, and they're in playoff contention), they get outshot, on average, a hefty six shots per game, and now are beat up a bit.

The margin for error with this team was always slim. As such, when goalie Niklas Backstrom's play dipped just a bit, the Wild went south in a hurry.
The Wild for a decade were synonymous with the words "trap" and "boring". No one up in 10,000 Lakes Land cared much because it usually meant winning. But that stopped, and for the past couple years they tried to make their game more up-tempo under former coach Todd Richards. That worked less well. So when current coach Mike Yeo took over, he set them back to their old ways for the most part. They're a little more dogged than before, they actually think about a forecheck.
But lately, a young team has watched that system break down among the losing. If the WIld get behind tonight or are even losing the possession battle early, you'll see panic in the ranks and some serious running around.
For the Hawks, pretty much the same lineup at Tuesday, save Ray Emery getting the start ahead of Corey Crawford. Emery may have had his best game of the year against Minnesota in December up in St. Paul. Hopefully a repeat is on the cards. Marcus Kruger is getting closer but won't make the bell tonight. Probably at the weekend.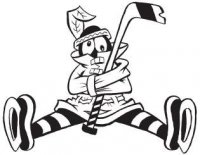 Sam Fels is the proprietor of The Committed Indian, an unofficial program for the Blackhawks. You may have seen him hocking the magazine outside the United Center at Gate 3. The program is also available for purchase online. Fels is a lifelong 'Hawks fan and he also writes for Second City Hockey .