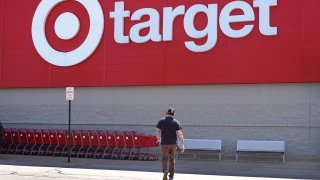 Perhaps you need to make a last minute trip to the store for Thanksgiving. But which ones are open?
Although many stores, like Target, Walmart and even some Walgreens locations will be closed on Thanksgiving Day, other shops are open.
If you're looking to do some shopping or make a quick run to the store on Thanksgiving, here's what stores will be open, the website theholidayhours.com says:
CVS
Dollar General
Dollar Tree
Kroger
The following stores say they too will be open on Thanksgiving Day:
Mariano's
Jewel-Osco
Whole Foods
Additionally, these grocery stores say they will be closed on Thanksgiving Day:
Aldi
Costco
Walmart
Target
Trader Joe's
Sam's Club
Walgreens
According to a post on Starbucks' website, some Starbucks shops may be open, depending on location.
The United States Post Offices will be closed on Thanksgiving, the USPS says. It is one of 11 days the USPS observes.