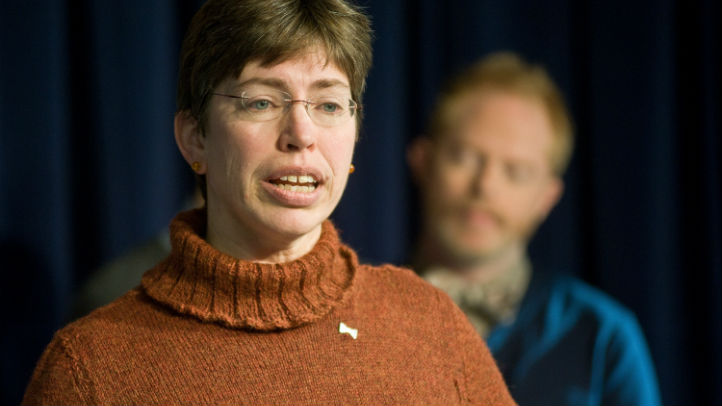 Although her campaign won't confirm it, Lt. Gov. Sheila Simon is expected to announce her campaign for comptroller Wednesday morning at 10 a.m. at the Hotel Allegro, 171 W. Randolph St.
"I will be announcing some very exciting news about the next step in my campaign on Wednesday, July 31," Simon said in an e-mail to supporters. "If you would like to come out and show your support at one of these events it would be great to see you!"
Simon will also be making appearances in Springfield and in her hometown of Carbondale. Here's the full schedule:
Chicago – 10:00AM
Hotel Allegro
Cinema Room 1, 3rd Floor
171 W. Randolph St.
Chicago, IL
Springfield – 3:00PM
Cafe Moxo
411 E. Adams St.
Springfield, IL
Carbondale – 8:00PM
Carbondale Civic Center
200 S. Illinois Ave.
Carbondale, IL
Simon, who announced in February she would not be seeking re-election as lieutenant governor, had originally hoped to run for attorney general.

That would have made sense, since she was a law professor at Southern Illinois University before entering statewide politics. But Lisa Madigan's decision to run for a fourth term forced Simon to change those plans.

She will face Will County Auditor Duffy Blackburn in the primary, and, if she wins that, incumbent comptroller Judy Baar Topinka in the general election.