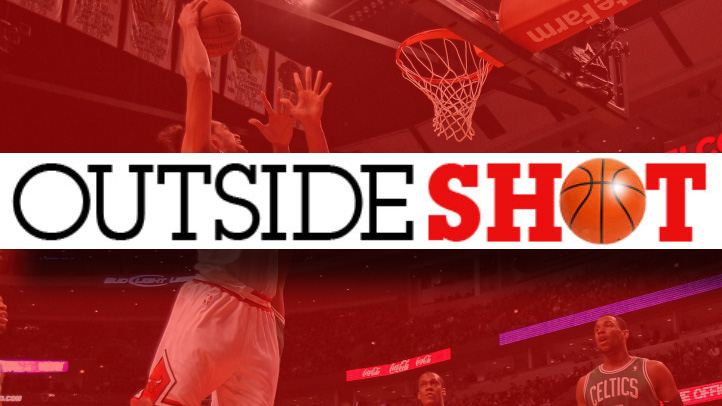 Welcome to Outside Shot, NBC Chicago's new sports blog covering the Chicago Bulls.

The Bulls have a rich basketball history in this city and after six NBA Championships and bragging rights to Michael Jordan, there were a lot of lean years that made it difficult at times to claim Bulls fandom.

It's not easy going from a storied dynasty to a squad that couldn't win 20 games over three seasons and missed the playoffs for six consecutive years.

Despite that futility, things slowly started to turn around in Chicago, and the basketball gods – obviously feeling that we'd suffered long enough – gave us a new reason to brag when the Bulls were granted the No. 1 pick in the 2008 NBA Draft despite a 1.7 percent chance of claiming the ultimate prize: the right to draft Derrick Rose.

And since D. Rose has come back home, he's reignited the passion of Bulls Nation by winning Rookie of the Year, MVP and leading the team to the best record in the NBA for two consecutive years, not to mention making Chicago a legitimate contender to win its seventh championship.

Of course those championship dreams turned into a nightmare last April when Rose tore his ACL in Game 1 of the playoffs against the Philadelphia 76ers. But Derrick is working hard to come back, and when he does, he'll be bigger, faster, stronger and better than ever.

Rose wants nothing more than to deliver another title to this city and though a championship might seem like an outside shot at this point, this blog was created to chronicle both the highs and the lows of the journey to the NBA's mountaintop.

So leave your comments, ask questions and chime in.

GO BULLS!