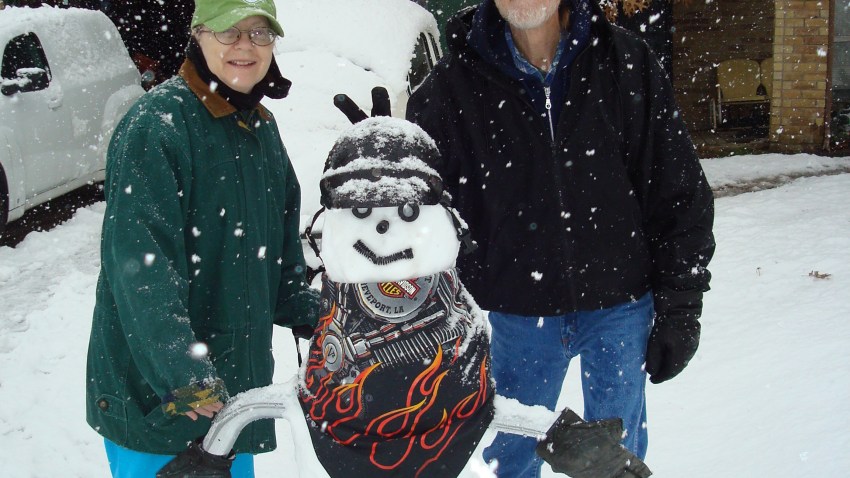 Chicago Bears legend Doug Buffone, who played in 186 games for the organization and is considered to be one of the greatest players to ever wear the team's uniform, died Monday at the age of 70.
Police were called to Buffone's Chicago home on Monday afternoon, where he was found unresponsive in bed. Police News Affairs said he was pronounced dead on the scene.

"Today is a sad day for Bears nation," Brian Urlacher tweeted. "We lost one of our greats. Doug Buffone will be missed."

"Sending our heartfelt condolences to family & friends of ex-#Bears LB Doug Buffone, who has passed away at age 70," the Chicago Bears tweeted.
Buffone, who is third on the Bears' all-time list in games played, was a member of the Bears for his entire 14-year career, and he holds several records, including sacks in a season and most career interceptions by a linebacker. He was also the last active Bears player who played for the team with George Halas as the head coach.

Police were conducting a death invgestigation Monday afternoon.
Statement from Bears Chairman George McCaskey:
"We are terribly saddened to hear of Doug's passing. He will always be celebrated as one of the Bears greats for his contributions to his team and the fans who loved him. There was no one tougher on Sundays than Doug Buffone. And he proved it each week over his 14-year career, a tenure record he shared with another great, Bill George, for 33 seasons. His retirement ended a link to our founder as he was the last active player to play for George Halas."
"His special relationship with Bears fans continued beyond his playing days, first through founding the Bear Report and later as one of the pioneers and long-time contributors to Chicago's first sports radio station, WSCR. It drove him nuts when we didn't play well and we always appreciated that he wore his heart on his sleeve because we knew how much he cared. Doug's passion for the game of football and the Chicago Bears was unmatched and he will be missed. Our prayers go out to his wife, Dana, and his children."