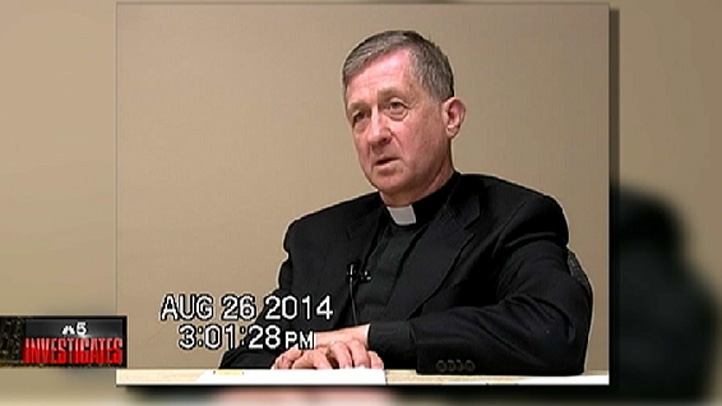 In documents filed in a Spokane court, new Chicago Archbishop Blaise Cupich denies the assertions of a former deputy that he wanted to "sling mud at his former diocesan law firm" to "see what sticks", in an effort to recover millions of dollars in fees.
The filing further illustrates the continued acrimony in a case which shocked many in the Spokane community, as Cupich led the Diocese in a split with its longtime lawyers.
Cupich is suing his former law firm, Paine Hamblen, accusing them of malpractice in a bankruptcy case stemming from millions of dollars in sexual abuse claims. In a deposition given earlier this year, Father Steven Dublinski, the former Vicar General of the Diocese, said Cupich told him he was "throwing mud at Paine-Hamblen to see if any mud sticks."
After that, Dublinski said he made the decision that he could no longer serve as Cupich's Vicar General.
"Vicar General should be able to support and represent this Bishop," he said. "So I offered my resignation."
In a sworn declaration given here in Chicago earlier this month, Cupich stated "at no time did I say we were filing the case as a way to throw mud at this law firm, or besmirch their reputation. It was always a matter of trying to let them know we were serious, and hoping that some aspect of our case would get their attention, and stick with someone in the firm who could provide some common sense."
At issue was a provision of the bankruptcy settlement, isolating a $1 million fund for payment of future claims. Cupich argued that outstanding claims would exceed that million dollars, and put over 20 Church properties in jeopardy of foreclosure. Paine Hamblen counters that the future claims have totaled almost exactly what had been anticipated.
"Father Steve did inform me after the malpractice case was filed that he was having trouble sleeping, and thought it best if he resigned," Cupich said. "This was in 2013. I asked him to stay on for at least the time being as I needed time to find a replacement."
But in late summer 2014, Cupich said Dublinski left a letter of resignation on his desk, along with his office keys and phone.
"The only reason he gave was policy differences," Cupich said. "I wish he had come to talk to me about his concerns, but for some reason he chose not to communicate with me."
A trial in the case is set for February.