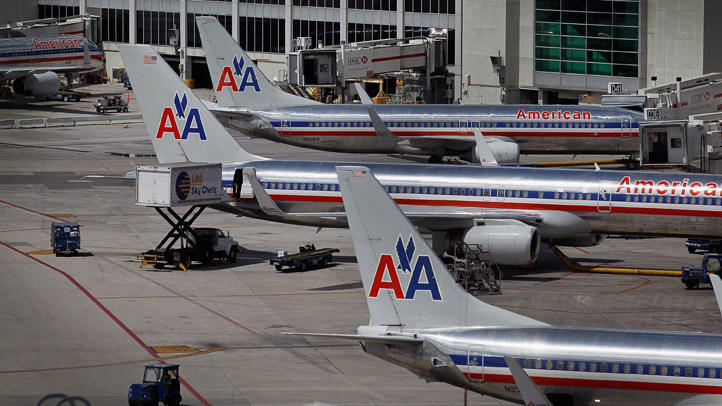 An American Airlines flight from Chicago made two unscheduled stops Tuesday en route to London, an airline spokesman said.

Flight 98 first stopped after a medical emergency caused the plane to divert to Newfoundland, according to a statement from spokesman Ian Bradley.

The flight's 246 passengers and 14 were held while the sick passenger was taken off the plane, Bradley said.

On the way to London-Heathrow, the flight diverted to Shannon, Ireland, after a passenger reported the smell of smoke in the cabin. Though no smoke was actually seen, Bradley said maintenance workers determined there was a slightly faulty fan in the cabin.

Meanwhile a third American Airlines flight was found to have loose seats.

American Airlines spokeswoman Andrea Huguely said Monday there could be a problem with the way certain seats fit into tracking on the floor of the aircraft.