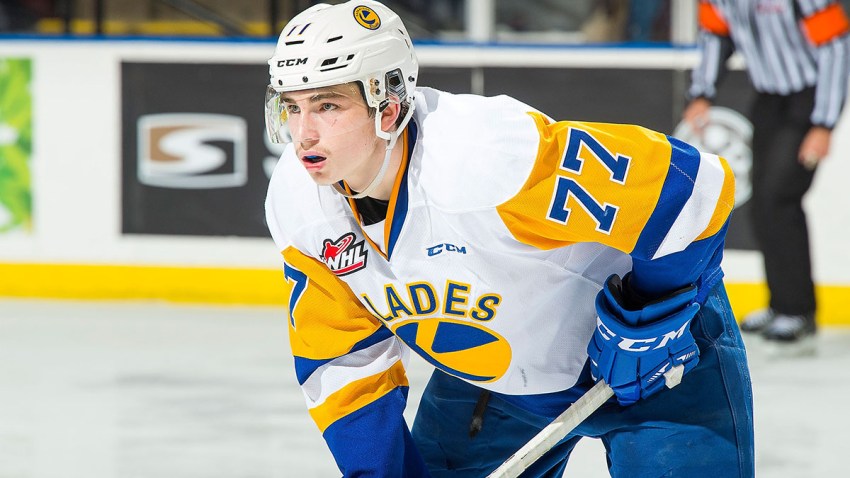 Chicago Blackhawks fans looking to catch a glimpse of the next generation of hockey stars will have a chance this week as the team convenes at the Fifth Third Arena for the club's annual Development Camp.
The Blackhawks will take to the ice beginning Monday in a series of workouts at their practice venue, and the festivities will culminate with a scrimmage on Friday morning.
According to the team, 25 players currently in the Blackhawks' organizational pipeline will be in attendance, including all six of their 2019 NHL Draft picks. That list includes forward Kirby Dach, who was selected with the third overall pick in the first round of this year's draft.
Here is the full schedule of events:
Monday:
1:30-3 p.m.: Team B Practice
3:35-5 pm.: Team A Practice
Tuesday:
1:30-3 p.m.: Team A Practice
3:35-5 p.m.: Team B Practice
Wednesday:
12:30-2 p.m.: Team A & B Practice (workout will use both rinks at Fifth Third Arena)
Thursday:
1:30-3 p.m.: Team A Practice
3:35-5 p.m.: Team B Practice
Friday:
9:30 a.m.: Scrimmage – Team A vs. Team B
In addition to Dach, numerous other top Blackhawks prospects will hit the ice, including 2018 first round picks Adam Boqvist and Nicolas Beaudin, new acquisition Alex Nylander, and potential roster conteners like Antti Saarela, MacKenzie Entwistle, and Chad Krys.
The full roster can be found on the NBC Chicago Madhouse Enforcer blog.