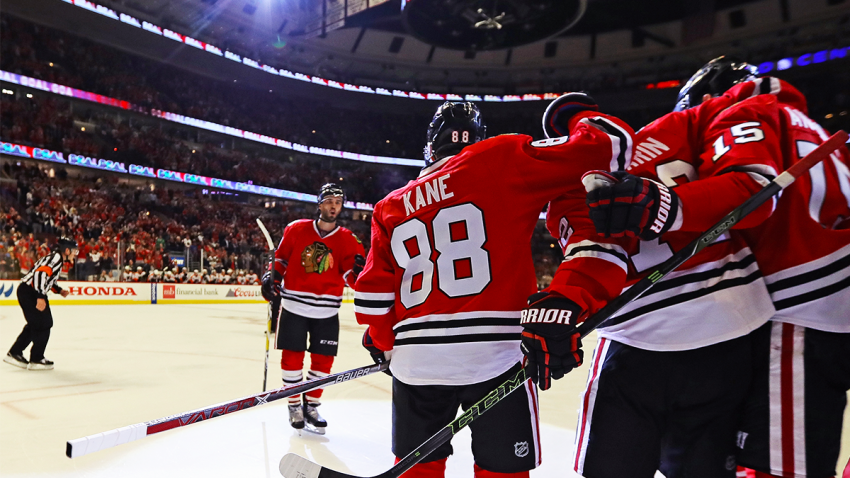 For the first time since 2013, the Chicago Blackhawks are Central Division champions as they clinched the title on Saturday afternoon.
The division title comes courtesy of the Minnesota Wild, who lost to the Nashville Predators in an afternoon game at Bridgestone Arena.
The division championship is the 16th for the Blackhawks in their franchise history, and it's the third that they've won under head coach Joel Quenneville. The first two division titles came in 2010 and 2013, and the Blackhawks went on to win the Stanley Cup in both of those seasons.
In addition to winning the Central Division title, the Blackhawks also clinched the top record in the Western Conference, meaning that they will have home ice advantage throughout the first three rounds of the playoffs, and there's still a chance they could overtake the Washington Capitals for the President's Trophy and secure home-ice throughout the entire postseason.
With the title in hand, the Blackhawks will play the second-seeded wild card team in the Western Conference when the playoffs open later this month. As things stand now, that would mean that the Predators would come to Chicago to open the postseason, but Nashville is currently tied with St. Louis for that spot and just one point behind Calgary for the top wild card spot, so the situation is extremely fluid.
The Blackhawks will next take the ice on Sunday morning when they welcome the Boston Bruins to the United Center. Puck drop is scheduled for 11:30 a.m., and the game will air on NBC Chicago.