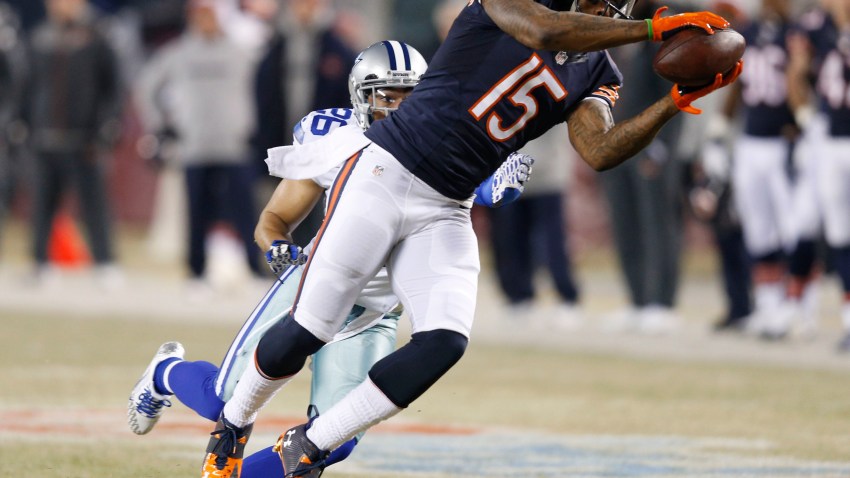 The Chicago Bears' offense was starting to show some signs of life on Thursday night, but they took a huge body blow as wide receiver Brandon Marshall was forced to leave the game with a rib injury.
The injury occurred on a fourth down play in Dallas territory as Marshall caught a pass from Jay Cutler. Marshall ended up picking up the first down, but not before Cowboys safety Barry Church hit him in the back with his left knee. Marshall stayed down on the ground in pain for a few moments, and was eventually helped off the field.
Marshall was originally questionable to return with the injury, but the Bears announced that he would miss the remainder of the game as the second half began. NFL Network cameras showed Marshall being taken away from Soldier Field in an ambulance for further observation.
"Thanks for the Prayers. .. I'm Good. #MindOverMatter," he later said on Twitter.
Late after the game, Ian Rapoport of the NFL Network reported that a source close to the Bears said that the team fears Marshall may have sustained broken ribs on the play, and that his spleen is being examined. Rapoport concluded the update by saying that the team is concerned that the injury might force Marshall to miss the remainder of the season.
[NATL] Top Sports Photos: Washington Nationals Win World Series, and More
[NATL] Best of the 2014 NFL Season