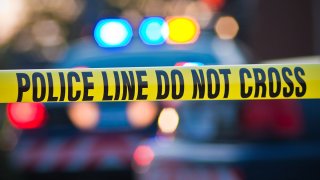 A man and 18-year-old woman were killed Monday evening after being shot in the head in Chicago's Woodlawn neighborhood, according to law enforcement.
The shooting occurred at approximately 5:43 p.m. in the 6300 block of South Kimbark. Both victims sustained gunshot wounds to the head and were pronounced dead at the scene.
One weapon was recovered at the scene, police said.
What led up to the incident remained unclear Monday night.