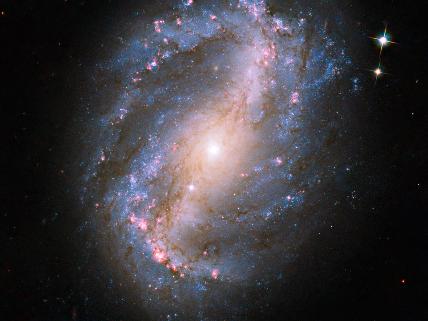 In what sounds like an equally tragic sequel to a Jimmy Fallon/Queen Latifah joint, Boeing is bidding on a NASA "space taxi" program for astronauts.
Boeing is willing to invest a "substantial amount" of its own resources to the project, which would ferry astronauts to the international space station once the current space shuttle fleet is retired.

"We made sure that our investment was at a level that was serious," based on what NASA said it wanted to see in the proposals, said Pat Schondel, vice president for business development for Boeing's Space Exploration division, to Reuters.
The current space shuttles will retire after six more missions. Astronauts will buy rides from Russia for $50 million a pop until replacement vehicles are available.
The new NASA program is known as Commercial Crew Development, and received $50 million in stimulus money from the American Recovery and Reinvestment Act of 2009.
Competing with Boeing for the contract are Orbital Sciences Corp. and Space Exploration Technologies (SpaceX) -- both of which currently hold NASA contracts to deliver cargo to the space station -- and Sierra Nevada Corp and Paragon Space Development Corp.
Awards are expected to be announced in November.