Chicago's Jackie Robinson West will play in the U.S. title game at the Little League World Series.
The Illinois team beat Philadelphia's Taney 6-5 Thursday, setting up a rematch with Nevada on Saturday at 2:30 p.m.
Joshua Houston had a clutch two-run single, reliever Cameron Bufford pitched a tense scoreless sixth inning, and Chicago held off a gritty Philly team in a matchup of inner-city teams.
"Intense -- waiting to get that last strike was awesome, waiting to get that last out ... whew," said Christopher Green, whose son, Brandon, plays on the team.
Jackie Robinson West Families, Supporters Celebrate in Williamsport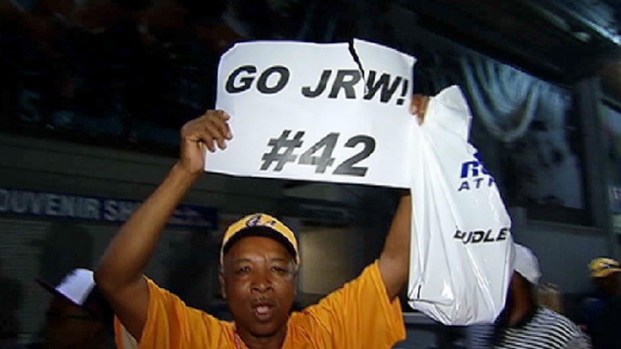 The loss eliminated Philadelphia and prevented star pitcher Mo'ne Davis from getting one last shot to put another stamp on what had become her personal playground.
Chicago's Jackie Robinson West, comprised of all back players, is making its first appearance in 31 years in the Little League World Series.
"I told you today we was going to win it. And now we got another date with Vegas? That's who we want, we want Vegas, we ready," said Ronell Coleman, one of several members of the 1983 Jackie Robinson West team that traveled to Williamsport to support the team.
1983 Jackie Robinson Team Treks to LLWS for Big Game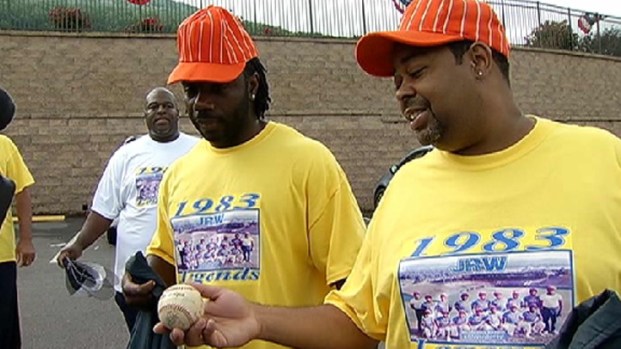 Las Vegas, the West champions, beat Philly 8-1 on Wednesday and humbled Chicago 13-2 in four innings in a mercy-rule game last Sunday behind five homers, including a grand slam by Brad Stone and two home runs from Austin Kryszczuk.
The winner of Saturday's game will play for the Little League World Series title against either South Korea or Japan at 2 p.m. Sunday. Saturday's losing team will play in a consolation game at 9 a.m. Sunday.
Veodis Pickenpack, who used to coach the team in the late '90s, caught the game at the city's indoor watch party held on the South Side.
"We need this. So much violence is going on, we need this to keep down all the rest of the stuff that's happening," Pickenpack said.
Tamesha Wharton's cousin, Cameron Bufford, was on the mound Thursday night.
Jackie Robinson West's Impact Bigger Than Baseball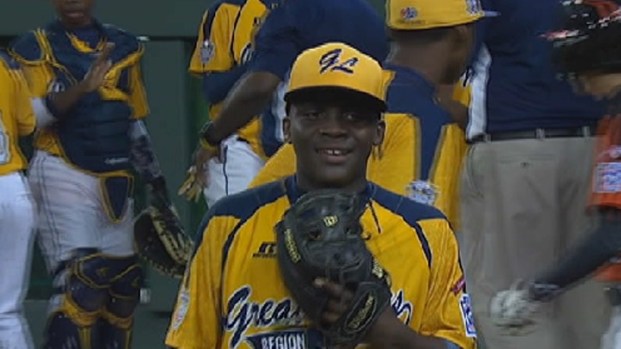 "I'm proud because that's my blood, blood that's going through my body is going through his," Wharton said.
After Thursday's game, Chicago Mayor Rahm Emanuel said win or lose, the city will hold a parade for the team.
"No matter what happens these kids are champs," Emanuel said. "We will have a parade respectful of them because they are winners whatever the score is."
Published at 10:38 AM CDT on Aug 21, 2014 | Updated at 9:52 AM CST on Feb 12, 2015