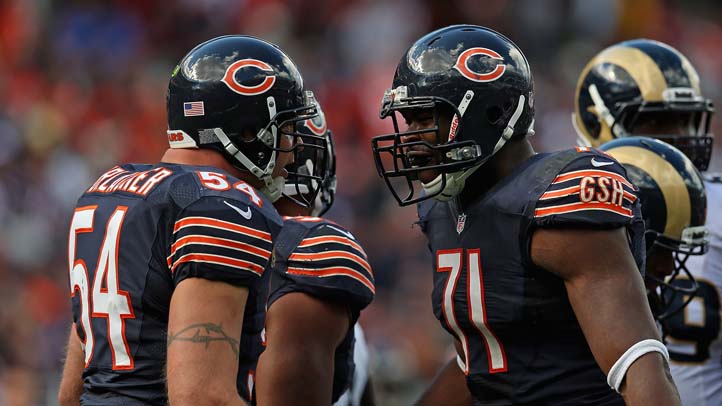 The Bears are looking to blow off some steam during the bye week. They work hard, so who can blame them for spending their nights off by having a nice dinner, enjoying some drinks and scaring the heck out of rookies with a fake bill.
The NFL has a rich tradition of rookie hazing, sometimes manifest in carrying bags for the vets, or for picking up the dinner tab for the team.
Defensive end Israel Idonije had a little fun with his crop of rookies during a Tuesday night outing.

Idonije tweeted a picture of a bill from Mastro's steakhouse in River North that amounted to more than $38,000 with the hashtag #RookieNight.
The priciest item was three Bears' dinners which totaled just under $30K. That should have been the clue to the rookies to not pass out into their $16 lobster bisque. Idonije later said the bill was fake just to mess with the rookies.

Though we don't know the actual total the rookies paid, even $38K would have been better than the $54K Dez Bryant had to pay for the Cowboys dinner when he wouldn't carry Roy Williams' gear.
One thing the Bears rookies did pay for was an enormous chocolate cake for Matt Toeina's birthday.
Copyright FREEL - NBC Local Media