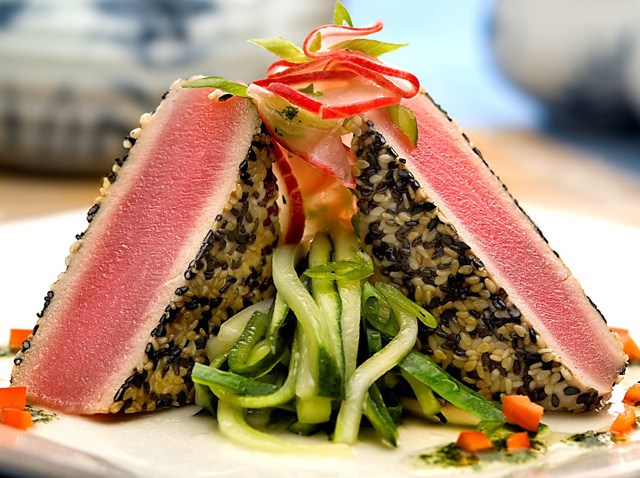 The 2014 Winter Olympics in Sochi, Russia are drawing ever closer, and as such the teams who will be competing overseas are making the final preparations to announce their rosters.
With that in mind, we are going to take a look at the members of the Chicago Blackhawks who have the best potential shot of representing their countries, as well as some of the surprise additions that could make the Hawks' Olympic contingent even higher.
We are starting today with Team Sweden:
Forwards:
Sweden's forward group is one of the more talented in the Olympic pool, with stalwart players like Henrik and Daniel Sedin, as well as Nicklas Backstrom, comprising a really strong contingent.
From the Blackhawks' perspective, the guy with a chance of cracking that lineup is Marcus Kruger, who has four goals and 11 assists so far this season. He isn't the most offensively gifted Swedish forward (he is currently 14th in points among Swedish forwards in the NHL), but his abilities as a face-off winner (he's winning 57% of his draws this year, a massive improvement over previous seasons) and as a penalty killer are qualities that Sweden's leadership would be foolish to ignore.
Right now, we'd say that his odds of suiting up in Sochi are about 50-50, with a fourth line spot possible with Carl Soderberg of the Boston Bruins and Patric Hornqvist of the Nashville Predators on his wings.
Defensemen:
The Blackhawks have two defensemen who very well could make the trip to Sochi to represent Sweden, with Niklas Hjalmarsson being the far more likely of the two to get in. He is having a really solid season on the offensive side of things, with three goals and 12 assists for the Hawks, but more remarkable is the defensive discipline he has shown all year long. That ability to make the right move to stop offensive rushes is a highly underrated skill, but it's one that Joel Quenneville has recognized as he has given Hjalmarsson more important defensive assignments this year than ever before.
Johnny Oduya could also make the trip overseas, as he is in that "maybe" group along with guys like Victor Hedman, Hampus Lindholm, and Jonas Brodin for a third pairing slot on the roster. He doesn't have the pizzazz of guys like Nick Kronwall, Oliver Ekman Larsson, or Erik Karlsson, but his status as a player who made the 2010 roster could have an impact on the team's decision.
Ultimately, Hjalmarsson could easily be paired up with a more offensive-minded guy like Ekman-Larsson on the second pairing, while Oduya is more likely to fill a sixth-defenseman or reserve guy's role on the 25-man roster.