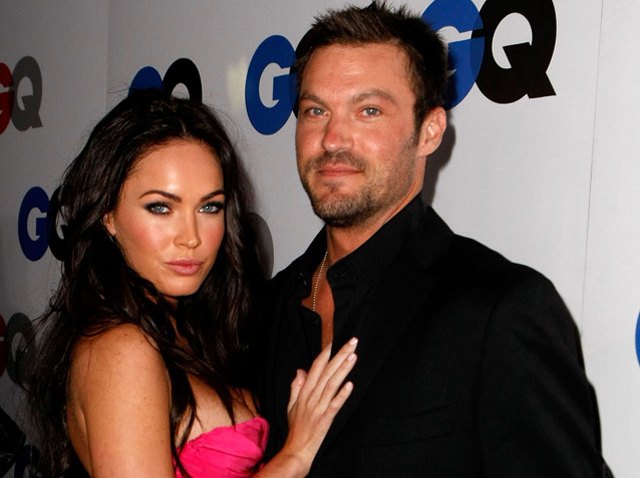 Men of the world, we're sorry -- but Megan Fox is officially off the market. Again.
The superstar actress is engaged to 90210 alum Brian Austin Green again, Green wrote on his Twitter page Saturday evening.
When a fan asked Green's marital status, Green wrote on his page that he is "engaged and [has] a son from [his] previous relationship," also tweeting that he is spending time with Fox while she films a new flick in New Mexico.
Green didn't say when he and Fox decided to become engaged again -- the couple reportedly called off their engagement temporarily early last year.
Fox's last box office try was the Diablo Cody vehicle "Jennifer's Body," which was panned by critics and tanked in theaters.