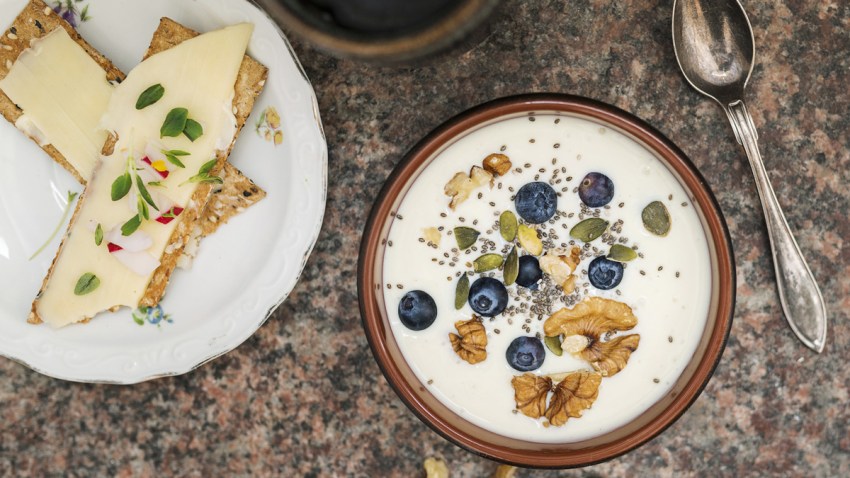 Eating dairy products, especially cheese and yogurt, is linked with a lower mortality rate, according to a new study reviewed by NBC News.
Consuming any dairy was associated a 2 percent lower risk of death by any cause, while dairy diets of mostly cheese was associated with an 9 percent lower risk, according to the research presented Tuesday at a meeting of the European Society of Cardiology. Dairy consumption also slightly lowered the risk of death by stroke.
The researchers reviewed data from U.S. federal health and nutrition surveys conducted between 1999 and 2010.
"This was a study of an eating pattern — which is really what we need to be focusing on, eating patterns as opposed to individual foods or food groups," said University of Alabama at Birmingham nutrition science professor Beth Kitchin in an email. She was not affiliated with the study.