A day after their annual festival was shut down prompting angry shouts and worries of fighting in the streets around Humboldt Park, organizers of the annual Puerto Rican fest said Friday they were ready to move on, even as they continued to question the city's motivations for closing them down.
Just two hours after the gates opened Thursday night for the 30th annual event, Chicago police closed the fest, informing sponsors that they had not filed the proper paperwork and insurance guarantees with the Chicago Park District.
Angry shouts ensued. But two hours after the shutdown, organizers convinced police to reopen the gates. On Friday, they said they still couldn't understand why it was necessary to close them down.
"We actually have families who plan their vacations for this festival," said marketing director Cesar Rolon. "We don't have clarification about what happened, and why it happened."
Rolon said the closing cost the festival $100,000 an hour in lost revenue from food vendors, carnival rides, and various other concessions in the park.
The Park District insisted that the Puerto Rican Fest's organizers had never complied with the documentation requests, and that they were well aware of it, even as they were cutting the ribbon Thursday afternoon.
"Even as the Park District continued to work with festival organizers and local aldermen to ensure that proper insurance documents were secured, as of 4 p.m., the organizers did not have the proper documents to receive a permit," the District said in a statement. "When the festival organizers chose to open the doors of the event, police did ask visitors to clear the area."
Organizers insisted all of their paperwork was in order.
"How would the park open up for the festival, and then shut down in the middle?," Rolon asked. "We were given the green light to open up the festival and that's exactly what we did."
Vice president Jose Bettencourt said he was not attempting to point fingers at anyone, but wondered aloud why the closing was necessary.
"Why wait until the first day of the fest, to ask for this detail, when we were talking for months?"
Early Friday afternoon, representatives of the Park District met behind closed doors with Puerto Rican Fest organizers. Although they refused comment after the meeting, angry shouts were heard from the meeting room.
Still, in the meeting's aftermath, even the Park District indicated it was time to move on.
"The festival will continue to operate during its scheduled hours for the rest of the weekend," the District said in its statement, saying they "strongly support" the Puerto Rican festival and parade.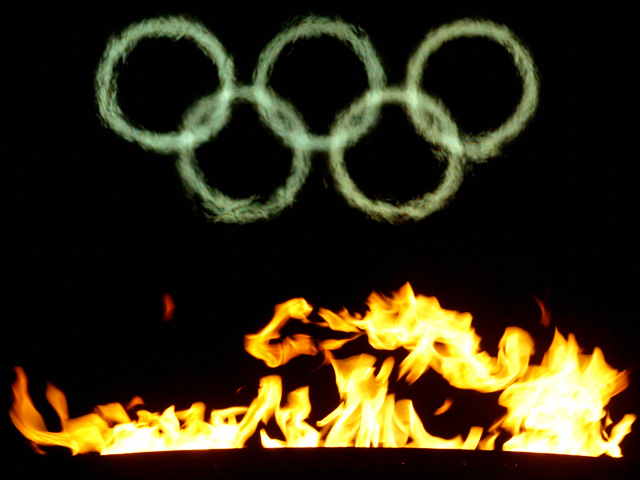 Here's your chance to medal in news reading. Stay up to date with all things Olympics when you sign up for the NBCChicago.com Olympics Newsletter. We'll deliver headlines from the London 2012 Games straight to your inbox. What could be better!?