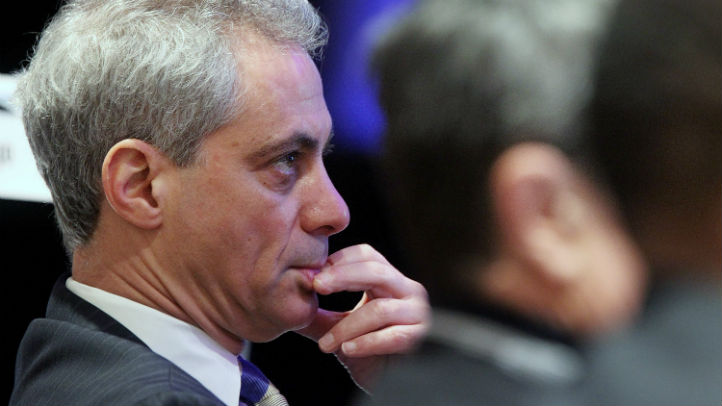 The Libertyville-based wireless company whose headquarters are headed for Chicago plans to cut 4,000 jobs worldwide, the company's owners confirmed.

Motorola Mobility expects to cut 20 percent of its workforce and close about 30 of its 90 offices, according to multiple reports from Google, Inc., which purchased the company for $12.5 billion. About 1,300 of the 4,000 lost jobs will reportedly be in the United States.

Motorola Mobility announced last month it committed to a 15-year lease of 600,000 square feet in Chicago's Merchandise Mart. Around 700 of the cuts will be in the Chicago area, according to the Chicago Tribune.

A company spokesperson told CNN the cuts follow a non-profitable past 16 quarters with hopes of changing the tide.

Mayor Rahm Emanuel said he "fully supports" the company and expects them to develop new technologies and create new jobs.

"I expect and look forward to Motorola Mobility creating jobs and developing exciting products out of their new headquarters in the Merchandise Mart," Emanuel said. "The employees that are being laid off in the suburbs are outstanding employees who would be great additions to any company in Chicago or the Chicagoland area. All of these efforts are aimed at getting the company moving in the right direction, and I believe they will."

A move to the Windy City was rumored in May when local reports indicated Google was shopping for more than 500,000 square feet of office space downtown for the mobile phone company.

Emanuel called the company's move to the Merchandise Mart "a game-changer" and said Chicago is rising as the digital tech capital of the Midwest.

"It could have been Illinois versus California or the far east," Emanuel said last month. "It's not Chicago verus suburbs. It's Chicago and Illinois versus other cities and other states around the world, and we have a huge advantage."

The city didn't provide any financial incentive for the move, but the company has received incentives to remain in the state.