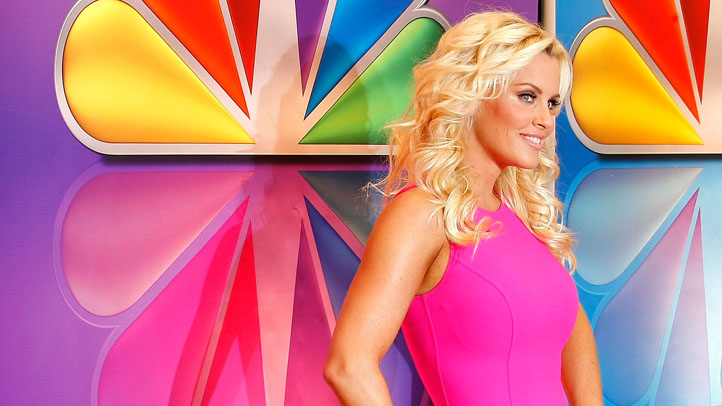 Brian Urlacher's main squeeze Jenny McCarthy was on "Kathie Lee and Hoda" on Tuesday to discuss her new TV show, book and appearance in Playboy. (She's a busy lady.) At the very end of the interview, the ladies asked McCarthy if she'll ever find love again, and she says, "I think I might be there."

Say it with me: AWWWWWWWWWWW.

While it's sweet that the linebacker and the playmate have found love, we have to look at this through a football lens. The Bears have the personnel in place for a Super Bowl run. They have a full crop of receivers, a happy quarterback, a Pro Bowl running back and a defense full of talented veterans. They even have good special teams. If everything breaks correctly, this team can be the team.

But to make sure everything breaks correctly, the Bears need few distractions. They don't need the spotlight being taken off football and onto a Playmate from the South Side.

So Jenny, this is your time. You need to promote your book, TV show or anything else? Do it now.

You have from now until training camp to soak up the media spotlight. Once season starts, it's Urlacher's time. Please don't do something like Gisele Bundchen and rip Urlacher's teammates. Keep it focused on football, and perhaps you can celebrate your town winning a Super Bowl for the first time since you were in grade school at St. Turibius.
Copyright FREEL - NBC Local Media