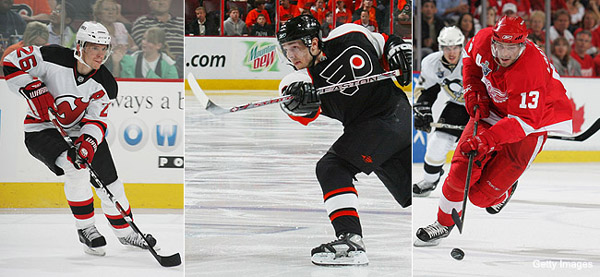 In the wake of the deadly mass shooting at an Orlando gay nightclub earlier this month, Sen. Mark Kirk penned an op-ed for the Daily Herald Sunday pushing Congress to pass new gun control legislation.
"Congress should act to protect Americans from gun violence and terrorism," Kirk wrote. "Despite party disagreements on the perfect solutions, we are elected to make tough choices and keep Americans."
Kirk supports a compromise proposed by fellow Republican Sen. Susan Collins that looks to block firearms sales for individuals on the No Fly List and the Selectee list. The measure would require that federal, state and local law enforcement be notified if someone on the watch lists, or has been in the past five years, attempts to purchase a gun.
An identical bill to Collins' was introduced to the House of Representatives last Friday. It is co-sponsored by Republican Illinois Rep. Bob Dold. The measure was proposed a day after House Democrats ended a sit-in and demanded new gun control measures.
Similarly, Senate Democrats ended a nearly 15-hour filibuster earlier this month after Republican leaders agreed to vote on proposed gun control measures. Kirk broke with his party last week, voting with Democrats on four failed gun policy measures.
Four amendments that addressed background checks of prospective gun buyers and the sale of guns and explosives to people on terror watch lists were shot down Monday- two were filed by Democrats and two, less restrictive measures were filed by Republicans.
Kirk voted for both Democratic measures and against both Republican measures, aligning with fellow illinois Sen. Dick Durbin.
The senator has been a longtime supporter of gun control. The National Rifle Association most recently gave him an F rating, signaling "a consistent anti-gun candidate."
"Senator Kirk has consistently demonstrated his independence by advancing common sense legislation to keep assault weapons off our streets and ensure criminals and terrorists do not have access to firearms," Kirk spokesman Kevin Artl said in a statement last week.
In his piece for the Daily Herald, Kirk also addressed the toll that gun violence takes on the city of Chicago.
"The horror of gun violence is robbing us of an entire generation," Kirk wrote. "Chicago know this pain too well, with over 50 shootings last weekend alone. Without reform, loopholes and gun trafficking continue to fuel Chicago gangs."
According to Kirk, a bill he formulated with Democratic Sen. Kirsten Gellibrand would address the flow of illegal guns to the city of Chicago by making gun trafficking a federal crime and "providing law enforcement with the tools to get illegal guns off the streets and out of the hands of dangerous drug gangs."
"Keeping Americans safe is my paramount responsibility as U.S. Senator for Illinois and the reason Washington needs to find solutions that save lives," Kirk added.