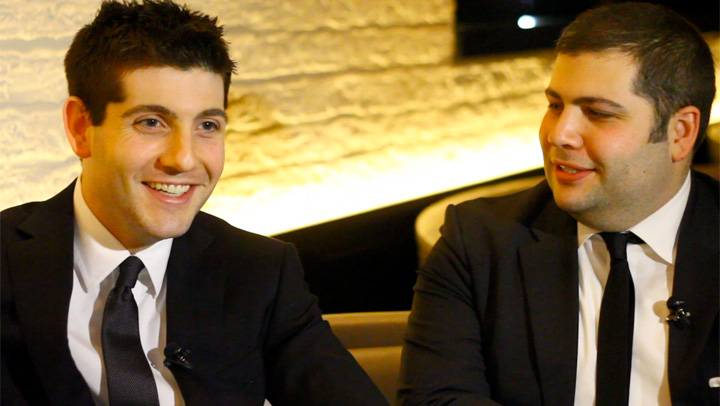 R.J. and Jerrod Melman are on a hot streak.

The spawn of legendary restaurateur Richard Melman have shown an uncanny knack for creating their own buzzworthy spaces, from HUB 51 and Paris Club, to their latest project, RPM Italian with reality stars Bill and Giuliana Rancic.

The pair -- also joined on this project by their sister, Molly -- don't have an exact formula for which concepts will work and which ones won't, but rather let each project happen organically. If it feels right, they proceed.

"We're not trying to duplicate anything that's been done before," R.J. says. "We're always trying to create new things and new projects that interest us."

In fact they were already discussing doing an Italian restaurant, and when former Chicago Bear Greg Olsen introduced them to the Rancics, the full concept came together.

"They wanted to be involved every step of the way. It would be easy to think, 'OK, this is a publicity thing and it's just for TV,' but they are here all the time," Jerrod says.

And while the celebrity factor will certainly help RPM Italian -- especially in the short term -- the brothers know that it's not what's going to make or break the business. They point to their father's Lincoln Park eatery, R.J. Grunts, as an example of a restaurant that's shown staying power because it's based on the right principles.

"Good food doesn't go out of style. New places open and there are hot spots and places trail off, but good food is consistent," Jerrod says.

The brothers have also teamed with cocktail master Paul McGee to open a country- and tiki-themed bar at 435 N. Clark St. this summer.

Video shot by Cam Be and Summer Nettles, edited by Marcus Riley.