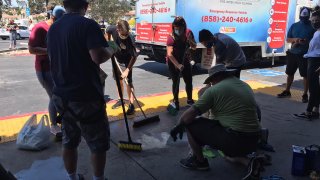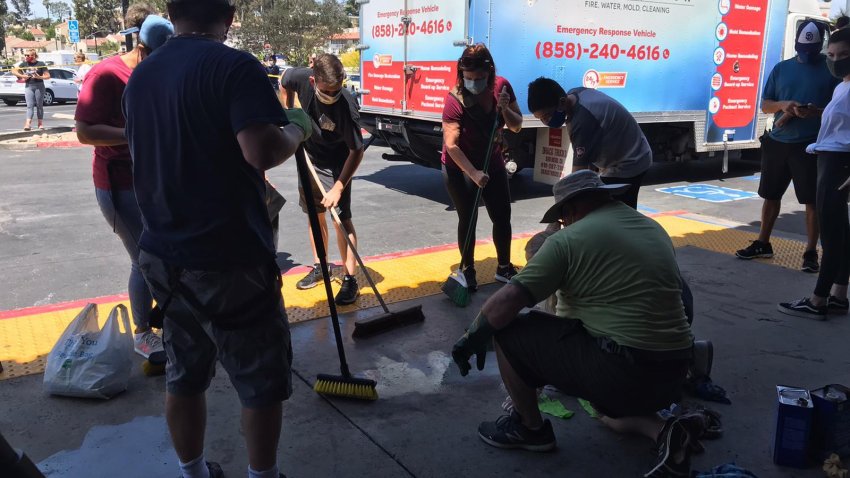 Many organizations are asking for donations and help in clean-up efforts after windows were smashed and stores were looted across the Chicago area this weekend. Here are some ways you can help:
Chicago Cares
Seeking monetary donations to fund community response efforts and purchase supplies at the direction of our community partners.
Imagine Englewood
Requesting monetary donations for neighborhood clean-up efforts.
My Block, My Hood, My City
Seeking monetary donations to Small Business Relief Fund to assist business owners in rebuilding.
Seeking volunteers to assist with graffiti removal, glass replacement or general construction.
Chicago Peace Fellows
Leaders from dozens of small and medium nonprofit organizations formed the Chicago Peace Fellows. This community collaborative is raising money to fund peace initiatives by selling Peace Flowers.
You can support the Peace Flowers initiative by signing up for a monthly Peace Flower delivery on the organization's website. You'll receive a beautiful, locally grown bouquet every month from July through October. Enter the donation code PEACEFLOWERS at checkout.
Black People Eats
40th Ward Community Clean Up
Saturday, June 6 starting at 11 a.m.
Individuals, families and organizations are invited to join.
The clean up is set to start at Lawndale Plaza between Kedzie and Homan.
Organizers are asking volunteers to bring their own cleaning supplies.
West Side Clean Up
Saturday, June 6 starting at 10:45 a.m.
Starting at Alpha and Omega Church, 4201 W. Jackson Blvd. in Garfield Park.
South Side Clean Up
Saturday, June 6 starting at noon.
Starting at St. Paul's Church, 5411 S. Ashland Avenue.