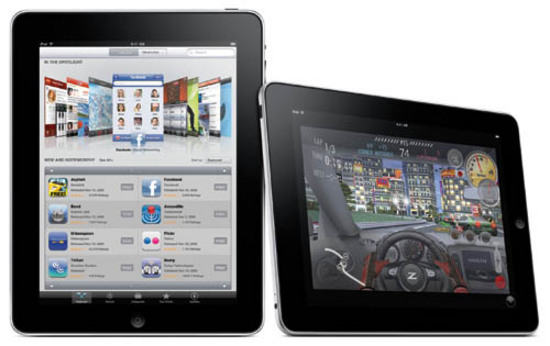 For at least a dozen years, savvy shoppers have turned to the Internet -- rather than newspaper coupons -- to find the best deals on Black Friday. Today, the smartest way to spend the national shopping day is to be armed with your smart phone.
So which are the best mobile applications worth downloading to get you through the craziness?
BradsDeals.com releases Black Friday 2011 iPhone app
In 2001, New Trier grad and Chicago-area entrepreneur Brad Wilson pioneered bargain-hunting on the Internet with BradsDeals.com. Wilson has since expanded his national service to the mobile-media arena and last month released the free Black Friday by BradsDeals iPhone app.
The app is designed to not only help consumers locate deals from more than 100 retailers including Best Buy, Sears and Toys"R"Us, but it also publishes redeemable coupons and links to purchase opportunities all within the app.
As Wilson explains:
"Now, in a giant leap for Black Friday shoppers everywhere, the Black Friday by BradsDeals iPhone app lets you research, plan and execute the best Black Friday shopping from the palm of your hand!"
Wilson, who started BradsDeals.com as a way to scrape together some extra money while in college, is now a nationally recognized shopping expert who appears on The Today Show and several local and national media outlets.
A wealth of money-saving apps available
There are hundreds of nationally focused iPhone apps and Android apps that showcase deals specific to Chicago-area shoppers.
And for those who want to take their virtual shopping to a new dimension on the iPad, try downloading Catalogue by TheFind. The free app beautifully showcases catalogues for the likes of more than 70 retailers including Nordstrom, Lego and J.Crew. With Catalogue by the Find, spreading out printed coupon circulars on the dining room table is a thing of the past. Stay tuned for an update that will bring an augmented reality element into the app that will enable users to visualize what a prospective couch they might purchase from Crate & Barrel would look like in their dens. You can also download Catalogue by TheFind to your Android smart phone or tablet device.
Another up-and-coming iPad app with a slick interface and steadily growing selection of retail offerings is the free Catalog Spree. When users can't find their favorite stores within the app, they are invited to suggest inclusion in Catalog Spree.
And if it's furniture or home decor you are looking for and you don't feel like making the trek to Schaumburg or Bolingbrook, go ahead and download official IKEA catalog apps to your iOS or Android device.
Brad Spirrison is the Managing Editor of Appolicious.com and AndroidApps.com, where consumers find mobile apps they'll love. The Appolicious family of sites (which also includes video review service AppVee.com) and mobile apps (for the iPhone and Android devices) are discovery tools to help consumers browse, search and share recommendations for the hundreds of thousands of apps available on the iOS and Android platforms. Spirrison, a longtime Chicago-based media and technology commentator, lives in Lakeview with his wife and young son.