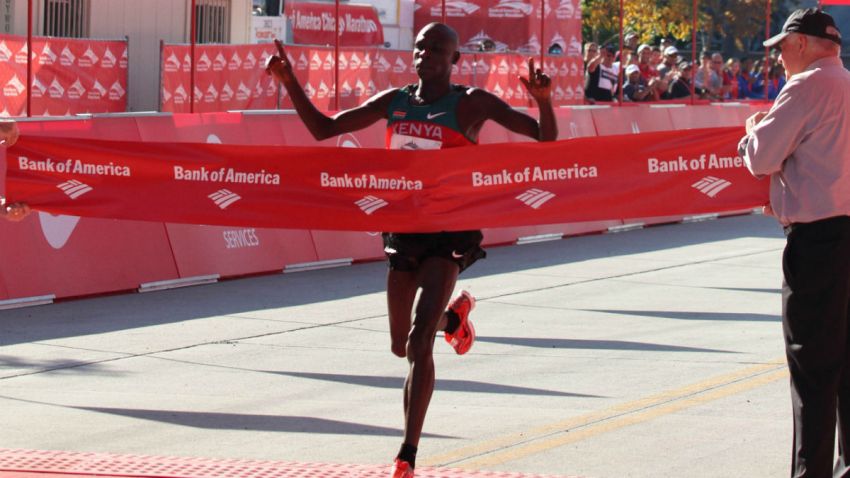 Watch the marathon live online! NBCChicago.com will stream the race beginning at 7 a.m. on Oct. 13.

As the Bank of America Chicago Marathon approaches, runners need to take care to protect their health for the 26.2-mile race. Here to help is the marathon's medical team.
Northwestern Medicine emergency and sports physician George Chiampas is leading the medical team for the seventh year in a row. It is composed of 1,400 volunteers dedicated to ensuring a safe and healthy event for runners and spectators.
"The Bank of America Chicago marathon is a celebration of the wonders of the human body and spirit, but running 26.2 miles will take its toll on even the most prepared runner," Chiampas said. "It's important that participants are ready for the event, including some changes to the 2013 race."
Here are Chiampas' tips for this year's race:
Eat smart
Chiampas suggests runners eat a meal full of protein the night before, as well as a high protein breakfast with a balance of carbs and fat. Avoid alcohol and sugar.
Get some sleep
Maintain a consistent sleep schedule this week, and make sure you're getting plenty of rest each night. Chiampas said this is the only way to guarantee a good night's sleep before the race.
Check the weather
Dress in layers. It might feel cooler in the morning, Chiampas said, but runners will warm up quickly throughout the day.
Stick with what you know
Marathon day isn't the time to get creative. Chiampas recommends that runners wear their usual running clothes and avoid experimenting with new foods and drinks.
Pace yourself
Don't get too excited. Runners should move at a consistent pace, but also be prepared to adjust based on weather conditions.
Hydrate regularly
Chiampas said dehydration and over-hydration are equally risky. Runners could experience a condition called hyponatermia if their fluid intake is greater than their rate of fluid loss from sweating. Keep yourself hydrated, but make sure you maintain a balance.
Post-race routine
Recovery is crucial after you cross the finish line. Chiampas said runners should stretch and ice sore muscles immediately, and then eat a meal high in protein.