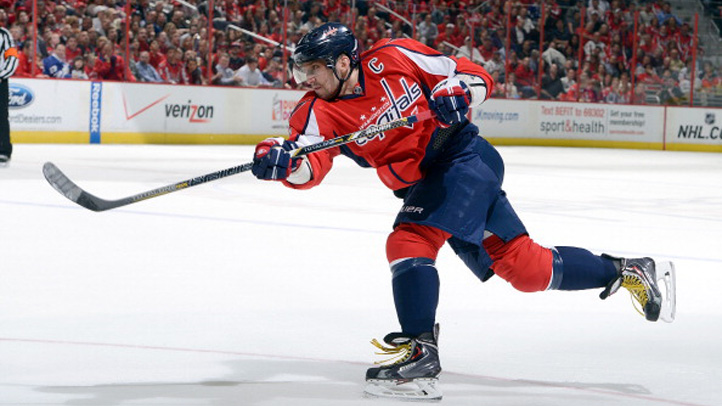 In Wednesday''s edition of Hawks Headlines, we take a look at the Chicago Blackhawks' new goalie masks, how the Olympic Torch might cause Alex Ovechkin to be jet-lagged for the Hawks' home opener, and some storylines facing the team when their training camp begins this week.
-Antti Raanta and Kent Simpson both unveiled their new goalie mask artwork this week, and the results, which pay tribute to Finland and the Hawks' military roots, are really cool. [CSN Chicago]
-Scott Powers has been doing a REALLY in-depth preview of the Hawks' upcoming training camp, counting down the top 50 stories facing the team as they head toward a new season. Here is his latest entry for stories 30-21. [ESPN Chicago]
-Alex Ovechkin of the Washington Capitals has made noise before when it comes to expressing his Olympic pride, telling the media that if the NHL didn't stop its schedule to play in Sochi, he would go over of his own accord. In that vein, Ovechkin has agreed to be a torch-bearer as the Olympic flame makes its way from Greece to Russia, and that will take place on September 29th. The Capitals play in Chicago on October 1st for the Hawks' home opener.
Ovechkin called it "a huge honor." We call it "huge jet lag." [ESPN]
-Tal Pinchevsky has a bunch of questions about NHL teams going into the 2013-14 season, and one of them concerns who will grab top-six forward spots for the Hawks as they go about replacing Dave Bolland. [NHL.com]
-The NHL Network will be broadcasting a slew of preseason games this year, and will feature the Hawks several times. [Blackhawk Up]
-Finally, the Blackhawks hosted their annual Four Feathers Golf Invitational (we were stiffed on an invitation again) this week, and Blackhawks.com has the video evidence.