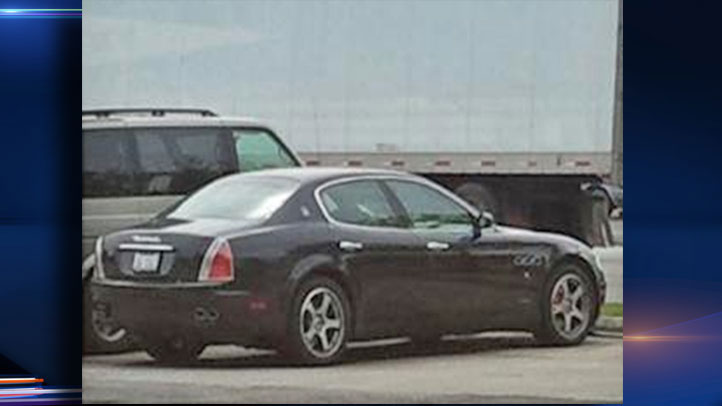 Federal prosecutors revealed Wednesday they'd located a high end sports car sought in connection with the death of a Chicago-area woman who was slain hours after her wedding.
It was last May that Estrella Carrera's body was found in the bathtub of her Burbank home, still clad in a silver cocktail dress which she had worn at her wedding reception. Investigators said she'd been stabbed to death.
Authorities immediately focused on the woman's new husband, 30-year-old Arnoldo Jimenez. He disappeared, along with the 2006 black Maserati he was last seen driving. Jimenez was named in a first degree murder warrant and it was believed he fled to Mexico.

On Wednesday, in federal court during a detention hearing for Jimenez's brother Humberto, authorities revealed that the missing Maserati had been found in Humberto's garage when he was arrested on drug charges last Thursday.

Prosecutors told the judge that the inside of the car was filled with blood, and that it appeared there had been a feeble attempt to clean it up.

After Carrera's body was found, Jimenez's new sister-in-law came forward and said she received a call from him reporting a "really bad fight" and that he'd left her bleeding.

As part of a massive drug investigation that spanned four states, Humberto Jimenez had been wiretapped by federal investigators. In court, prosecutors said he was overheard telling an associate that he had to make an emergency trip to the Mexican border May 13. That was the day after Carrera was killed, and investigators said they believed he made the impromptu journey to assist his brother in fleeing to Mexico.
The car is now in the custody of the Burbank police.

Anyone with information as to Arnoldo Jimenez's whereabouts should call the FBI at 312-421-6700 or Burbank police at 708-924-7300. A $10,000 reward has been offered.
Surveillance photo: Carrera in her wedding dress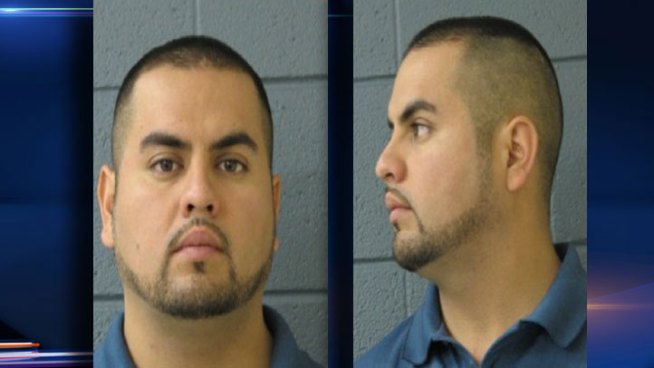 Arnoldo Jimenez