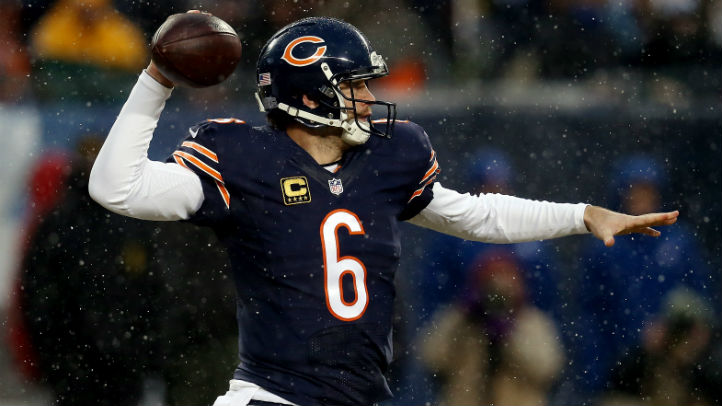 Jay Cutler may be doing a little less "ready, set, hike" and a little more "bump, set, spike" this weekend.
Cutler and his wife Kristin Cavallari will join other Chicago athletes and celebrity personnel for a charity beach volleyball tournament at North Avenue Beach.
The event will benefit the Jay Cutler Foundation, which supports children with Type 1 diabetes, and will take place from 11 a.m. to 5 p.m. Friday.
Competitors can sign up to participate in the event, with a fee of $100 per player for a six- to10-person teams. For those looking to avoid digging in the sandy sporting event, spectators can watch for $50.
Among the players will be NBC Chicago's own Siafa Lewis.
The winning team will be taken out to dinner by Jay Cutler immediately after the tournament.
"There's no better place in the country over the summer than North Avenue Beach, Chicago," the Chicago Bears quarterback said in a statement. "Our foundation is excited to bring this great charity beach volleyball event to the city before the Bears head to training camp."
To purchase tickets or register a team click here.