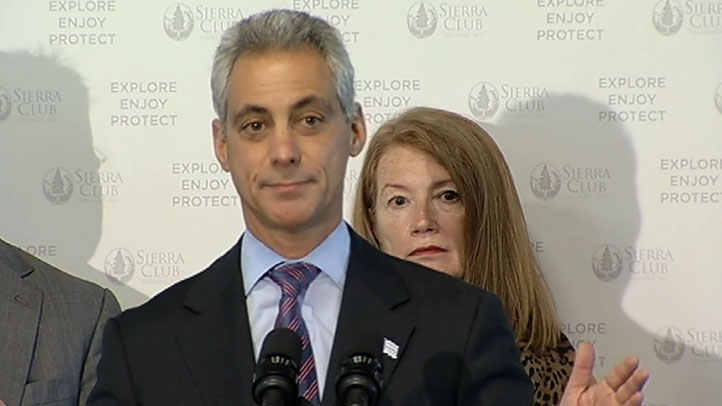 If all goes according to Mayor Rahm Emanuel's plan, Chicago's food trucks will have 23 new designated stations from which to operate. Obviously, because the food trucks have been a polarizing -- albeit, mostly one-way -- issue for politicians and brick-and-mortar restaurateurs, it would be impossible to distribute these spots in a diplomatic manner that would please everyone.
That said, even objectively, their distribution seems a little queer.
For instance, there are about eight between Wicker Park and Ukrainian Village, but only three in the Loop. If you're not up on your neighborhoods, that means residential areas with low foot traffic during peak lunching and munching hours are getting double the food-truck access than areas packed with employee populations. Also, the farthest south they would go -- again, if these proposed locations are approved -- is 437 S. Columbus Dr. So, if you're working in Bronzeville or one of the hospitals further south, you just can't eat from a food truck.
"I would have liked to have seen a few more designated stands on the South Side and some on the West Side, but this is a step in the right direction," said Stephanie D. Neely, Chicago city treasurer. "Food trucks are small businesses too, they should be everywhere and they help grow the city's reputation as a real foodie town."
It would be easy to speculate about why these spots have fallen where they have, like how they might have had to contend with existing contracts with franchisers, for example. But this is still, at least, a start and gets Chicago a seat at the table with other cities that have long enjoyed the controversial luxury of walking down the street, seeing a truck and enjoying food you purchased from it.
"My bigger issue is we are very well accustomed to the laws and regulations regarding food trucks, and the requirements are so much more overkill than any other city, including New York, Austin or Los Angeles," said Gabriel Wiesen, owner of Beaver Coffee and Donuts and the lead sales representative of Midwest Food Trucks, which sells and leases food trucks. "The average cost is going substantially higher, which keeps out the smaller entrepreneurs. So, the distribution is the least of their concerns."
Wiesen, whose restaurant has been operating a truck for eight months, added that the locations are "not in prime spots" and that the extra competition Loop trucks will be getting will encourage them to branch out into different areas -- which means leaving their regular customers behind.
"This is going to create a testing period for all the trucks," said Wiesen. "We're gonna go to spots not knowing if it's going to be immediately successful or if it'll take time or if it's a spot that'll never quite work."
But part of operating a food truck is that it's a truck, right? It's a mobile business, or a mobile part of another business. Versatility and flexibility go hand-in-hand with running a business that is literally on wheels. Or it should be. And, for what it's worth, not all of the Mayor's spots are strange. Some are encouraging, like Lakeview and Wrigleyville, because they allow the trucks into areas they've previously been kept out of completely.
"I think the locations are great," said Amy Le, co-owner of the Duck N Roll food truck and the co-founder of the Illinois Food Truck Association. "I was actually very surprised the city was able to secure some of these spots, because some of them eliminate the 200-foot rule."
That's the ordinance Chicago's City Council approved in July stipulating that food trucks must stay 200 feet away from restaurants or face a $2,000 fine. So, assumedly, that rule will be tweaked.
"We definitely want more spots in high-traffic areas," added Le. "None of the food trucks are really going to come out to Wicker Park because it's not gonna be busy during the lunch rush."
But ultimately, it's a move for the city's restaurants and food trucks to live more harmoniously together. It's the first move, a pawn being nudged two spots forward -- not a checkmate.
David Wolinsky is a freelance writer and a lifelong Chicagoan. In addition to currently serving as an interviewer-writer for Adult Swim, he's also a comedy-writing instructor for Second City. He was the Chicago city editor for The Onion A.V. Club where he provided in-depth daily coverage of this city's bustling arts/entertainment scene for half a decade. When not playing video games for work he's thinking of dashing out to Chicago Diner, Pizano's, or Yummy Yummy. His first career aspirations were to be a game-show host.