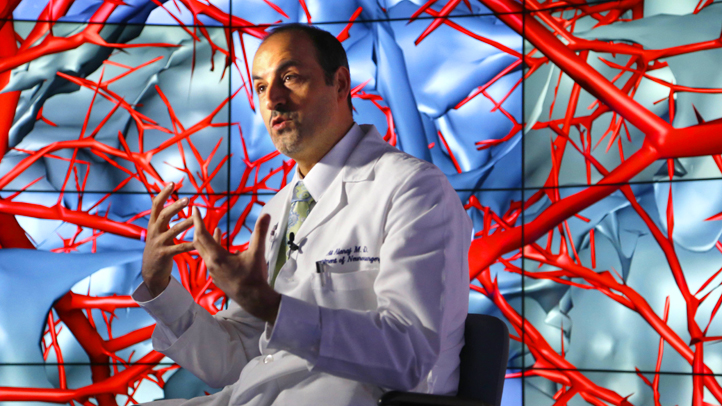 Last time around in this series, I talked about how to set yourself up for success if you're already working within the company you want to create a position for. But what if you are outside a company and want to create a new position?
These come via Richie Hecker, an entrepreneur and investor in NYC. He's also the chairman of insparq.com. Thanks, Richie:
1. You create what you want. You create the life you want. Create your dream position in your own head. Then write it down.The way you should share it is in positive forward motion "I am creating the job for myself as a product manager. I will be building cool products that people will be interacting with". The power of creating is amazing and you can put yourself in any role you want.

2. Share it with the world. Now that you've created your dream job role, share it with the world. Tell 10 people you are going to be doing it. Keep sharing it with enthusiasm. You never know who someone knows. Go out and network in that industry or segment. Go to 20 events, meet 200 people. Keep sharing.

3. Ask for referrals. The best way to share is not to ask for a job but to ask people if they know someone they think you should connect with or to connect you with the right person at their company. Even do this cold via
email. Find someone at the company and send them a short note asking to connect you with the proper person.

4. Put your money where your mouth is. Volunteer as an intern or work at minimum wage for a month in any role you can that is related to what you want. Show up and show you're willing to invest your time in the company you want and perform.

5. Outperform. Now that you're inside the company, outperform. Do everything with a smile and be thoughtful and ahead of the curve. Everyday offer your boss an idea, whether its something new or to do something better, show your long term value by sharing ideas while executing smoothly.
There's also some wisdom to this notion, which was echoed by a couple people I talked to about this: If you're willing to work for free, you can create any position you want to. But in this economy, you have to really be sure of yourself and know your situation well. Are you comfortable doing this? How long are you willing to do that? Nobody's gonna turn down free help, in my experience. But that's a bitter horse pill to cram down your throat to swallow.
David Wolinsky is a freelance writer and a lifelong Chicagoan. In addition to currently serving as an interviewer-writer for Adult Swim, he's also a comedy-writing instructor for Second City. He was the Chicago city editor for The Onion A.V. Club where he provided in-depth daily coverage of this city's bustling arts/entertainment scene for half a decade. His first career aspirations were to be a game-show host.