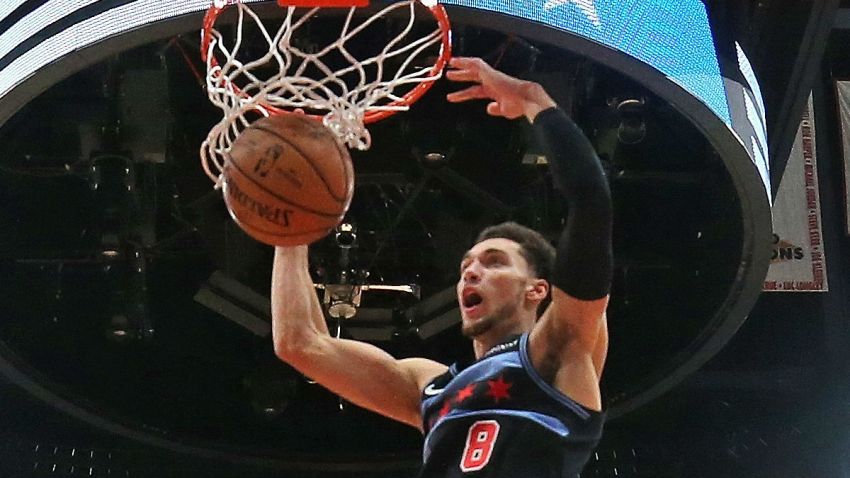 The Chicago Bulls debuted their new "City Edition" jerseys on Saturday night, and they marked the occasion with a win as they defeated the Cleveland Cavaliers 99-98.
Zach LaVine scored 24 points, hauled down eight rebounds, and dished out five assists in the game. The game is the 14th in a row in which LaVine has scored 20 or more points dating back to last season.
In his first career NBA start, Ryan Arcidiacono made the most of it, chipping in 15 points and four rebounds. He also drained three three-pointers in the game, a team high.
Wendell Carter Jr. also had another strong game, as the rookie had 15 points, five rebounds, and a team-high three blocks in the winning effort.
After Carter Jr. made two free throws late in the third quarter to make it a 99-94 game, the Cavaliers responded, getting back-to-back buckets from Rodney Hood to trim the Chicago lead to just one point.
The Bulls had a late turnover with just 13 seconds remaining, but a strong defensive stop from Jabari Parker helped save the day as he blocked a Collin Sexton shot as time expired to deliver the Bulls' fourth victory of the season.