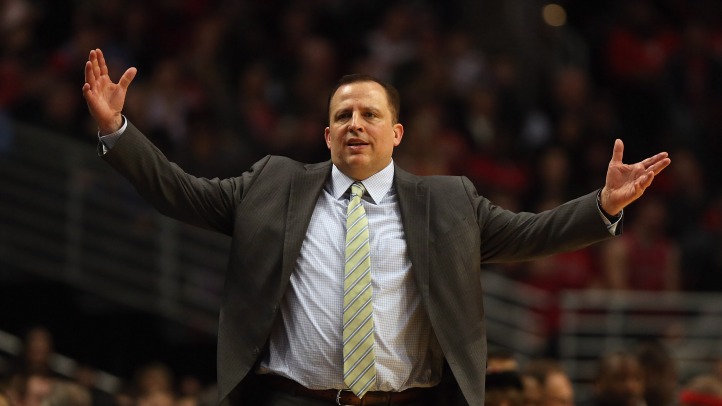 You can point to a lot of reasons for the Bulls early season struggles and their 1-3 start: poor shooting on offense, no energy and effort on defense, and blown fourth quarter leads.
"The fourth quarter is a lot different than the first three," said Tom Thibodeau after Thursday's brief practice session which consisted mainly of film study and individual shooting. "We have to make the right reads and right plays. The intensity level is different. The decision-making is a little quicker."
In their first four games, Chicago has blown three fourth quarter leads. With 7:52 remaining against the New York Knicks, Chicago led by 10 points and needed a late basket by Derrick Rose to seal the victory. Against the Philadelphia 76ers, the Bulls led by nine points with 7:20 to go in regulation, and against the Indiana Pacers, Chicago had a two-point lead with 7:15 left in regulation and were put away by a 30-11 run in that span.
Notice a pattern? The last seven minutes of a ball game have not been kind to the Chicago Bulls.
"There have been defining moments in the fourth quarter and we haven't played well. Everything has to get fixed," said Kirk Hinrich. "We're not getting any stops on defense and we're not in sync on offense. Things are not instinctive for us right now. We're second-guessing everything we're doing. We're not sharp."
The Bulls will have a chance to make improvements on Friday night against the Utah Jazz who are currently 0-5 on the season.