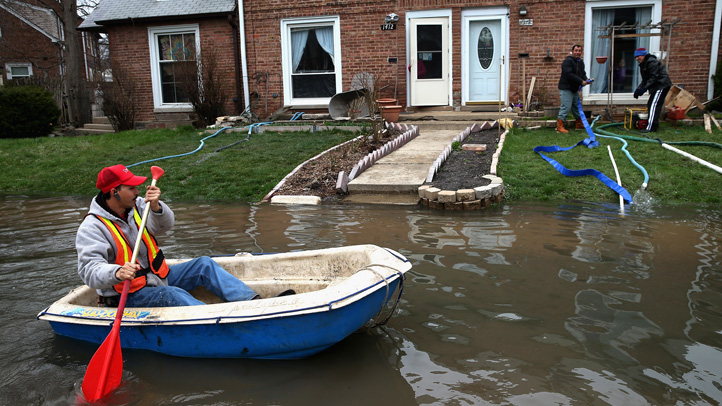 As if we really needed official confirmation, this is now the wettest April on record in Chicago, according to the National Weather Service.
The .70 inches of rain that fell at O'Hare International Airport on Tuesday brought the monthly total to 8.54 inches, a new monthly rainfall record, the weather service said.
The Top 5 wettest Aprils on record in Chicago are:
2013 -- 8.54 inches
1947 -- 8.33 inches
1975 -- 7.84 inches
1909 -- 7.73 inches
1983 -- 7.69 inches
As of Wednesday morning, flood warnings remained in effect for several rivers throughout Illinois and northwest Indiana.

Gov. Pat Quinn has issued disaster proclamations in 44 Illinois counties in the wake of last week's torrential rains and flooding.
Information on flood safety and real-time updates on the April storms is available at Ready.Illinois.gov.