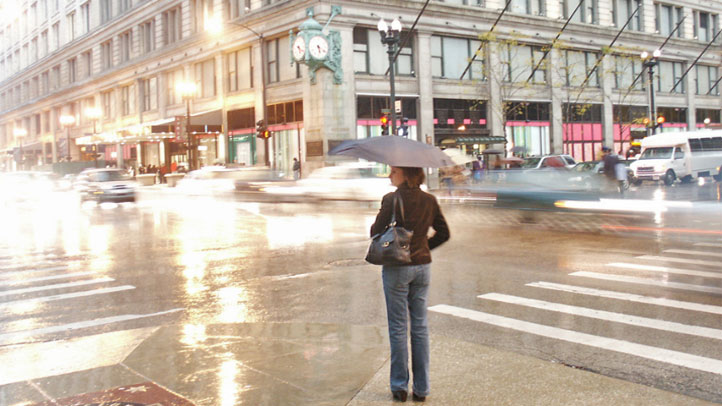 Mother Nature leveled a line of thunderstorms against Chicago's suburbs and northwest Indiana Thursday, the latest storms this month in the midst of a drought-filled summer.

Storms spread across northern Illinois as early as 7 a.m. then headed southeast toward Chicago. The National Weather Service warns storms still could produce gusty, damaging winds and even large hail.

A greater threat of severe weather, according to the NWS, comes late-morning and early afternoon southeast of Chicago and in northwest Indiana. Heavy rainfall and frequent cloud-to-ground lightning is expected.

Unseasonably cool temperatures follow the rain and settle in for Friday and through the weekend. The cool front starts Thursday night with an overnight low around 62 and northwest winds gusting as high as 15 mph.

Friday is expected to be sunnier but cooler with a high near 76. Lows dip as low as 57 degrees Friday night.

Weekend highs hover in the low to mid-70s. Chicago likely won't see 80 degrees again until Tuesday.