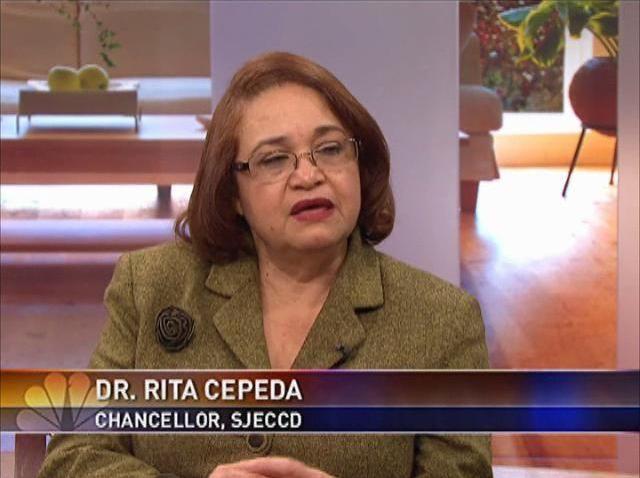 The Chicago Blackhawks came into Sunday's game against the St. Louis Blues trailing them by six points in the standings, but two third period goals from Marian Hossa knocked that deficit down to four in a 4-2 victory at Scottrade Center.
We'll have more analysis of this game coming, but for now we'll focus on our five takeaways from the game.
Marian Hossa Due for a Hot Streak?
Hossa has been one of the team's most impressive forwards on the defensive side of things this season, but his offensive output has left something to be desired. Coming into Sunday's game, Hossa only had 10 goals on the year, and his shot percentage had dipped considerably as he was only converting on 6.5 percent of his shots on goal.
On Sunday, that all changed. Hossa scored the go-ahead goal on a power play in the third period, and then he added an empty netter to seal the game for the Hawks.
While one goal on a power play and one into an empty net is hardly reason in itself to project big things, one would have to imagine that Hossa, like the Blackhawks as a team, will eventually start scoring more if he keeps creating these types of chances.
Hossa's lowest career number in shot percentage is 11 percent, which he set with the Atlanta Thrashers and Pittsburgh Penguins in the 2007-08 season. It's highly unlikely that he is going to finish this year scoring at a clip of below seven percent, so to say that this game could be the start of a bit of a scoring run for the veteran could be an accurate statement.
Discipline Still an Issue
The Blackhawks did win the game, and they did show some improvement on the defensive side of things against a very tough St. Louis team, but there were still some moments that they looked really out of sorts.
Vladimir Tarasenko's second period goal was a great example, as Johnny Oduya pinched in and went behind the net in the offensive zone with the puck. Jonathan Toews and Hossa both saw him do this, and yet neither went to go cover the point with Michal Rozsival.
That lack of forethought proved fatal for them a few moments later, as Rozsival tried to cut back to defend Tarasenko, and he had absolutely no chance against the Russian speedster as he tied things up at 1-1.
Another bad moment came later in the second period with the Hawks once again in the offensive zone. Teuvo Teravainen had the puck near the blue line, and both Rozsival and Duncan Keith were playing up near the tops of the face-off circles. Teravainen made a bad pass and turned the puck over, and it was only his speed and backchecking ability that prevented St. Louis from scoring and taking the lead in the game.
Against a fast team like the Blues, teams have to play smart, disciplined defensive hockey. Pull a forward back to the point if a defenseman pinches in. Be cognizant of a forward lurking near the blue line looking for a stretch pass. Stay on your toes around the net instead of rolling back on your heels while the puck is still in play.
All of these things were items that the Hawks failed in a degree in this game, and they have really got to start cleaning this stuff up before things get worse.
Crawford Continues to Amaze
There really aren't words to describe how well Corey Crawford has been playing lately, and he looked absolutely superb in this game. Whether it was his excellent save of a Chris Butler shot (and the T.J. Oshie follow-up), or his excellent read on a shot from Alex Steen that saw the goaltender come out to the top of the crease to force a quick shot, Crawford is playing some of his most confident hockey of the season.
Official Behavior During Carcillo/Ott Scrap Questionable
During Daniel Carcillo and Steve Ott's fight, two officials jumped in almost immediately to break up the fracas before it started. Ott did fall to the ice right after he started lunging toward Carcillo, but the officials' decision to not only break up the fight, but to land on Carcillo's arm and put the Hawks forward in a chokehold, was a questionable choice.
Carcillo easily could have been hurt during that fight break-up, and if the NHL is going to instruct its officials to be that proactive in terms of breaking up skirmishes, then perhaps they'd be well-advised to just get rid of them altogether.
Blackhawks May Actually Have an On/Off Switch
During the Blackhawks' recent struggles, some fans and writers have discussed how the team generally goes through a lull around the midpoint of the season, and then turns up the volume again as the playoffs approach. Whether that's true or not is subject to interpretation, but what is apparent is that this team is definitely capable of ratcheting up the intensity for big games.
Last week's win over the Anaheim Ducks was a good example of this, and Sunday's win over the Blues is another equally compelling case. The Hawks' offense looked really good in this game, and they got splendid goaltending again. If those two things are working in their favor, and if they can clean up some of the mistakes that they've been making on the defensive side of things, this team could be in for another deep playoff run.