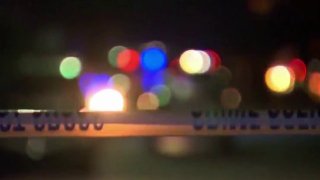 Four men were shot, two fatally, in front of a residence in a southern neighborhood of Chicago, officials said.
Chicago police said the incident happened at approximately 6:47 p.m. Sunday near the 8600 block of South Kingston Avenue.
An unknown offender reportedly approached the men and fired multiple shots, police said.
An 18-year-old was struck in the forearm and thigh, and a 20-year-old was hit in the abdomen. Both were taken to an area hospital, where they were listed in fair condition.
A man, whose age is unknown, was shot multiple times and succumbed to his injuries at a local hospital. Another 20-year-old was struck twice and taken to a hospital, where he later died.
Police said no one is in custody, and detectives are investigating.